M&As: Hexpol to acquire US compounding firm; KKR completes sale of US firm to Trelleborg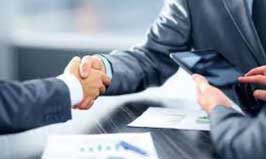 Swedish materials firm Hexpol has signed an agreement to acquire 100% of the shares in McCann Plastics from the McCann family. The company specialises in niche thermoplastic compounds, with special focus on roto moulding applications. The acquisition price amounts to US$120 million on a cash and debt free basis and is funded by a combination of cash and existing bank facilities. The transaction will close after regulatory approval which is estimated to the 4th quarter of 2022.
Hexpol says the acquisition is in line with its M&A strategy of acquisitions within polymer compounds. Furthermore, the acquisition complements its current operations in the US and strengthens our market position.
"The acquisition of McCann is fully in line with our growth strategy with acquisitions within polymer compounds and strengthens our market position in the US," said Georg Brunstam, CEO Hexpol Group.
During the last few years, McCann has invested substantially in capacity and technology to enable the company's further growth and to meet the increased demand of its products.
"McCann has a strong position within its market niche that complements and widens our customer offer. The company is well invested with high competence in specialized thermoplastic compounds. We are looking forward to continued growth with McCann being part of Hexpol," Jan Wikström, President Hexpol Thermoplastic Compounding.
McCann has during the last 12 months delivered sales of some US$72 million with a profitability level just below that of the Hexpol Group. McCann has operations in two locations in Ohio, US, with some 100 employees in total. The main end customer segments are general industry, agriculture and the fast growth segment of specialised cooling boxes.
In other news, US investment firm KKR has completed the previously announced sale of Minnesota Rubber and Plastics (MRP), a provider of materials science-based elastomer and thermoplastic solutions, to Swedish polymer firm Trelleborg Group.
All of MRP's more than 1,450 employees across six countries and four US states, including hourly manufacturing production, technical and administrative employees, are receiving substantial cash payouts in connection with the closing as a result of the employee ownership plan implemented by KKR in 2018.
Payments vary based on tenure and employment status, with employees who joined MRP in late 2018 and 2019 receiving payouts on average equivalent to over 12 months of annual income and longer-tenured employees receiving up to twice as much.
"I am incredibly proud of the entire MRP team's accomplishments throughout our time together," said Josh Weisenbeck, Partner at KKR who leads KKR's Industrials private equity team. "With Trelleborg, MRP will continue to have an employee-centric culture, and we are looking forward to seeing their many successes to come."
Along with the sale and substantial cash payments made to employee owners, MRP employees are also receiving access to pre-paid personal financial coaching and tax preparation services. Financial planning advice is being provided by Goldman Sachs Ayco Personal Financial Management in the US and by RSM Global for international employees. Deloitte is providing tax services globally.
Since 2011, KKR has implemented broad-based employee ownership and alignment programs, first pioneered by KKR's US Industrials private equity team and more recently expanding across all control investments within KKR's Americas Private Equity franchise.
To date, KKR has awarded billions of total value through broad-based equity programs to over 45,000 non-senior employees across over 25 companies.
(PRA)
---
Subscribe to Get the Latest Updates from PRA Please click here
©2022 Plastics and Rubber Asia. All rights reserved.

©2022 Plastics and Rubber Asia. All rights reserved.
Home
Terms & Conditions
Privacy Policy
Webmail
Site Map
About Us
SOCIAL MEDIA