M&As: DuPont terminates intended Rogers acquisition; Evonik sells TAA derivatives business to Sabo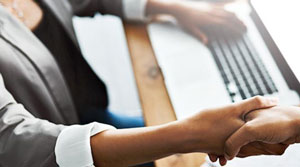 US materials firm DuPont has terminated the previously announced agreement to acquire the outstanding shares of Rogers Corporation, as the companies have been unable to obtain timely clearance from all the required regulators. In September, DuPont said it had all the country approvals that it needed except for one from the Chinese government. DuPont is paying Rogers a termination fee of $162.5 million in accordance with the agreement.
Separately, DuPont has completed the US$11 billion sale of its engineering polymer business to Celanese.
The collapse of the deal raises uncertainty over the restructuring of DuPont, which has been restructuring its portfolio to focus on high-margin operations and fast-growing industries such as electric vehicles, 5G and clean energy.
DuPont's all-cash takeover of Rogers, announced last year, would have been its biggest acquisition since splitting from Dow/DuPont in 2019.
As previously disclosed, the merger agreement provided both Rogers and DuPont with a right to terminate the merger agreement if the merger had not closed on or before 1 November 2022. Consummation of the merger was subject to various customary closing conditions, including regulatory approval by the State Administration for Market Regulation of China (SAMR).
As of 1 November 2022 the parties had not received regulatory approval from SAMR.
Peter C. Wallace, Rogers' Board Chair, stated, "While we are disappointed with the outcome of this process, the strength of Rogers as a standalone business is undeniable. Our strategic plan provides a clear path towards future growth, and we look forward to expanding upon our leadership position and capitalising on the many attractive opportunities ahead. We've always been focused on generating shareholder value and remain dedicated to this important objective on the journey ahead."
Bruce D. Hoechner, Rogers' President/CEO, said, "Rogers has continued to perform well and grow revenue in a challenging macroeconomic environment over the past year, and as we pivot to the future, we will continue to execute our proven strategy to create sustainable value for our shareholders and other stakeholders. We remain confident that we can double our annual revenues over the next five years and return profitability back to historic levels as market conditions improve. We are entering this next chapter in a position of strength, as an industry leader innovating across fast-growing markets, with a clear and robust pipeline of opportunities and widespread customer enthusiasm about our offerings and value proposition."
In other news, with the sale of its TAA derivatives business to Italian chemical company Sabo, Germany's Evonik says it is taking the next step in focusing its portfolio on specialty chemicals.
Sabo manufactures light stabilisers, for which TAA derivatives are a raw material. On the sales price, no details are disclosed. The transaction is subject to approval by the competent Evonik committees. The closing is expected to be in early 2023.
"We want to continue our profitable growth in specialty chemicals," says Christian Kullmann, Chairman of the Executive Board of Evonik. "That includes divesting businesses that do not longer fit to our strategic focus. We are thus concentrating our investment resources and at the same time enabling these businesses to better develop the future under new ownership."
The TAA business is part of Evonik's Specialty Additives Division. Around 250 people are working at the two production sites in Marl, Germany, and Liaoyang, China.
TAA derivatives are essential precursors to produce light stabilisers. The resulting additives are used in low concentrations to protect and stabilise polymers against decomposition by light, oxygen, and heat, and can significantly increase the service life of plastics. The TAA derivatives are used in many products, for example in the automotive and construction industries and in the production of agricultural films.
"We are handing over a strong business to an experienced partner," says Claudine Mollenkopf, Head of the Specialty Additives division. "The sale to Sabo opens the TAA business new opportunities for future growth."
With the acquisition, Sabo strengthens its own backward integration in the light stabiliser market and its global footprint, through the acquisition of the Chinese site in Liaoyang.
(PRA)
---
Subscribe to Get the Latest Updates from PRA Please click here
©2022 Plastics and Rubber Asia. All rights reserved.

©2022 Plastics and Rubber Asia. All rights reserved.
Home
Terms & Conditions
Privacy Policy
Webmail
Site Map
About Us
SOCIAL MEDIA