M&As: Ascend buys majority stake in recycler Circular Polymers; Walki acquires flexible packaging specialist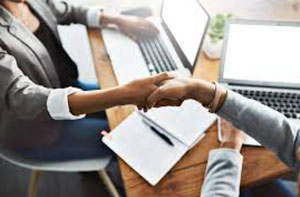 US materials firm Ascend Performance Materials has purchased a majority stake in California-based Circular Polymers, a recycler of post-consumer, polymers including polyamide 6 and 66, polypropylene and polyester (PET). The deal provides Ascend with a consistent supply of high-quality PCR materials for its ReDefyne sustainable polyamides, launched at K2022.
Circular Polymers, which as part of the deal is renamed Circular Polymers by Ascend, reclaims and processes post-consumer carpet via a unique technology and has redirected approximately 39,000 tonnes of waste from landfills into new goods since 2018.
"We are focused on helping our customers reach their sustainability goals and Circular Polymers by Ascend provides materials that offer strong performance with a considerably smaller environmental footprint, compared to other technologies like pyrolysis," said Phil McDivitt, President/CEO of Ascend. "Since we launched ReDefyne, the demand for our circular products has been significant across all segments of our business, including automotive, consumer, electronics and high-performance fibers and textiles."
Ascend adds it has committed to reducing its greenhouse gas emissions by 80% by 2030 and recently announced two new efforts to reduce the carbon footprint of its products.
David Bender, Founder/CEO of Circular Polymers, will hold the remaining equity and stay on as CEO of the company.
"Since 2018, we have focused on improving the sourcing and processing of post-consumer high-performance polymers," said Bender. "Having Ascend on board will accelerate our growth and ensure these materials go back into new long-term, high-performance applications."
Further details of the deal were not disclosed.
In other news, packaging company Walki Group has signed a definitive agreement to acquire 100% of the shares in flexo printing firm Folian GmbH. Since 1999, the family-owned company has been providing flexible packaging solutions for blue chip brands in the food industry. The company specialises in the production of high quality converted flexibles using flexographic printing and other downstream finishing services. In 2021, Folian generated sales of EUR27 million. Employing some 94 employees, folian is located in Stralsund, Germany. Terms were not disclosed.
Folian will support the continued growth of Walki's flexible packaging business and will become part of the global Business Area Consumer Packaging.
"With this acquisition we continue to implement our value chain expansion strategy and to strengthen our presence in the prominent Central European market. With unique capabilities such as the use of water-based printing inks, Folian compliments Walki´s extensive portfolio by offering lower CO2 footprint solutions in comparison with more conventional alternatives," says Leif Frilund, President/CEO of Walki Group. "
The transaction is pending upon approval from the relevant competition authorities. The parties have agreed not to disclose the purchase price or the terms of the transaction.
Walki is organised in three business areas: Consumer Packaging, Industrial Packaging and Engineered Materials, with operations in 12 different countries, both in Europe and Asia and production facilities are located in Finland, Germany, Belgium, France, Spain, the UK, Poland, Russia and China.
(PRA)
---
Subscribe to Get the Latest Updates from PRA Please click here
©2022 Plastics and Rubber Asia. All rights reserved.

©2022 Plastics and Rubber Asia. All rights reserved.
Home
Terms & Conditions
Privacy Policy
Webmail
Site Map
About Us
SOCIAL MEDIA