Plants: Mitsubishi Chemical to close MMA unit in US; Adnoc, Adani, BASF, Borealis, put US$4 bn Indian chemical project on hold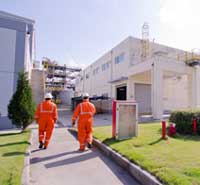 Japan's Mitsubishi Chemical says it will end the production of methyl methacrylate (MMA) monomer and methacrylic acid (MAA) at the Beaumont site of Lucite International, Inc., a subsidiary of Mitsubishi, in Texas, US, and close that facility. It has an output of 135,000 tonnes/year. The Mitsubishi Chemical Group including Lucite International is a leading MMA supplier capable of producing MMA monomer through three different methods, with production sites in various regions worldwide.
It says it's "a move to optimise the supply chain in keeping with demand and supply trends for raw materials," according to a release from the company.
The plant commenced in 1992 and scheduled production termination is scheduled for 28 February 2021.
MMA monomer is a raw material for acrylic resins used in vehicle lamp covers, signs, aquarium tanks, construction materials, paints, and other offerings, while MAA is a raw material for paints, adhesives, synthetic rubber, concrete admixture, and other offerings
Parent company Mitsubishi Chemical Holdings Corporation (MCHC) has factored in approximately US$230 million in an impairment loss on the facility and shutdown-related costs for its results forecast for the year ending 31 March 2021.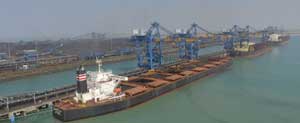 Meanwhile in other news, partners in a joint feasibility study for a chemical complex in Mundra, Gujarat, India, that has been completed have now put the project on hold due to the Covid-19 pandemic.
As part of a four-party Memorandum of Understanding (MoU), signed last year, UAE petchem firm Abu Dhabi National Oil Company (Adnoc), India's Adani Group, BASF SE, Germany, and Austrian polyolefins maker Borealis completed the feasibility study for the project that comprised a world-scale US$4 billion propane dehydrogenation (PDH) plant, a polypropylene (PP) production and an acrylics value chain complex.
The planned location at Adani's Mundra site would enable access to a world-class port and renewable energy supply. It would have been the first plant in the world to be fully powered by renewable energy and BASF's biggest investment so far in India.
The partners say "the global economic uncertainties caused by the pandemic have led us to review the timing for undertaking this investment. Despite all attempts to optimise the scope and the configuration, the project has been put on hold."
The statement also adds, "The partners remain convinced about the strong fundamentals represented by the Indian market and agreed to periodically explore market conditions and discuss any opportunity that may arise over time."
(PRA)
---
Subscribe to Get the Latest Updates from PRA Please click here
©2020 Plastics and Rubber Asia. All rights reserved.
©2020 Plastics and Rubber Asia. All rights reserved.
Home
Terms & Conditions
Privacy Policy
Webmail
Site Map
About Us
SOCIAL MEDIA