Plants: DRPIC suspends Duqm petchem project in Oman; Oriental Energy selects Honeywell's tech for PDH plant

Duqm Refinery and Petrochemical Industries Company (DRPIC) says it has suspended the Front-End Engineering Design (FEED) work for its proposed Duqm Petrochemical Project (DPP) in Oman, due to the impact of Covid-19, even though it has completed 72% of the construction work.
The statement issued by the company said that DRPIC Board of Directors concluded that the suspension of FEED work of the project is in the interest of the company during a time of unprecedented global economic uncertainty due to the impact of the Covid-19 pandemic, depressed demand, and highly volatile commodity prices.
The shareholders intend to reassess the project, taking into account the current challenging global market environment and the importance of seeking opportunities to enhance the value of the project.
The DPP constitutes the second phase of the integrated refineries and petrochemicals project, which the company plans to implement in the Special Economic Zone of Duqm, as part of the existing strategic partnership between OQ and Kuwait Petroleum International.
The statement emphasised that the construction work on Duqm Refinery continues according to the planned schedule, and the current overall progress stands at 72%.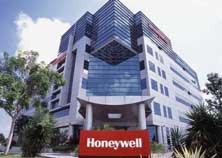 Meanwhile in other news, Honeywell has announced that China's Oriental Energy Company will use Honeywell UOP's C3 Oleflex technology for propane dehydrogenation (PDH) to meet growing demand for the production of polymer-grade propylene. The unit is scheduled to start up in Maoming, Guangdong in 2022.
The project marks Oriental Energy's fourth C3 Oleflex unit, and the 44th award for C3 Oleflex technology in China, where demand continues to rise for propylene, the primary component in many plastic resins, films and fibres.
Since 2011, 68 of the last 92 dehydrogenation projects globally have been based on UOP technology, including many in China. Global production capacity of propylene from Oleflex technology currently stands at approximately 7.9 million tonnes/year.
UOP's C3 Oleflex technology uses catalytic dehydrogenation to convert propane to propylene and is designed to have a lower cash cost of production and higher return on investment compared to competing dehydrogenation technologies.
Nanjing-based Oriental Energy Company was one of the first companies in China to adopt on-purpose propylene technology. It previously has licensed three C3 Oleflex units, each at 660,000 tonnes/year, two of which are in operation with a third going into production this year. In addition to these three, two more units are planned.
(PRA)
---
Subscribe to Get the Latest Updates from PRA Please click here
©2020 Plastics and Rubber Asia. All rights reserved.
©2020 Plastics and Rubber Asia. All rights reserved.
Home
Terms & Conditions
Privacy Policy
Webmail
Site Map
About Us
SOCIAL MEDIA