Plants: Avient opens innovation centre in Italy; Agilyx sets up European hub in Switzerland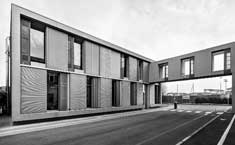 US materials firm Avient Corporation has officially opened its new CycleWorks facility in Pogliano, Italy. The new lab and plant will conduct testing and evaluations to help customers tackle and overcome the challenge of plastics recycling and the goal of a circular economy. The demonstration plant mimics real-world recycling conditions in a research environment.
"We have established CycleWorks to study and meet the challenges of plastic recycling while furthering its viability. This high-tech facility will allow our dedicated team to understand the chemistry of polymers in the mechanical recycling process, and to see how and where problems occur. For example, why and where are polymer chains degrading? What role do color and additives play in recyclability? It is our goal to find answers to these questions and to understand the science behind recycling," said Dr. Jan Sültemeyer, global head of innovation & sustainability at Avient.
CycleWorks has already started producing useful data. Avient will use this data to develop new masterbatch formulations with proven science behind how they perform during recycling processes, offering customers a portfolio that's essentially field-tested for recycling. Avient expects to introduce solutions throughout 2021 as new data is generated.
Walter Ripple, vice president of sustainability at Avient, said, "As one of the founding members of the Alliance to End Plastic Waste, Avient is committed to doing our part in advancing a circular economy through partnerships and innovation. CycleWorks further strengthens our recycling focus and ability to enable our partners' recyclability goals."
To facilitate industry partnerships, CycleWorks includes a collaboration platform to ensure input from across the plastics value chain. Avient expects this to improve the ability of new technologies to be implemented in recycling processes and to assist brand owners in raising the sustainability of their products.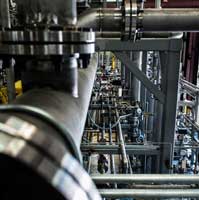 In other news, US recycler of polystyrene Agilyx Corporation has opened a European hub outside of Zurich, Switzerland. The European hub reinforces the company's commitment to accelerate technology partnerships, emphasising an increased focus in Europe. Following Agilyx's successful listing on the Merkur Market of the Oslo Stock Exchange in September, the company announced it intends to use the net proceeds from the Private Placement to increase project development and delivery, pipeline development and R&D expansion globally.
"Following months of planning, we are pleased to expand our physical presence in Europe," said Tim Stedman, CEO of Agilyx. "This is an important step in providing more accessibility to Agilyx's technology and know-how in Europe, a region where circularity is set high on the agenda." The European hub includes members of the management team, including the CEO, Tim Stedman, as well as corporate and business development functional leadership.
(PRA)
---
Subscribe to Get the Latest Updates from PRA Please click here
©2020 Plastics and Rubber Asia. All rights reserved.
©2020 Plastics and Rubber Asia. All rights reserved.
Home
Terms & Conditions
Privacy Policy
Webmail
Site Map
About Us
SOCIAL MEDIA