Indian plants: SRF to set up 2nd BOPP film line in Indore; Supreme Petrochem plans new PS project in Maharashtra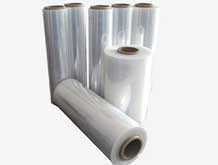 Indian film packaging maker SRF is to set up a second BOPP film line with a metalliser at its Indore plant, either directly or through a wholly owned subsidiary.
The existing capacity is 45,000 tonnes/year and will be upped to 60,000 tonnes/year of additional capacity. The new capacity should go on stream within 20 months.
The rationale for expansion is the growth of BOPP market both in India and overseas, and the need for ability to service the customer for the entire spectrum of BOPP products, says the firm.
Recently its subsidiary SRF Europe Kft announced the successful commissioning of its new bi-axially oriented polyethylene terephthalate (BOPET) film manufacturing plant in Jaszfenyszaru, Hungary, at a cost of EUR80 million.
The company has also announced setting up of a new chloromethane facility to produce 1,00,000 tonnes/year at Dahej, Gujarat.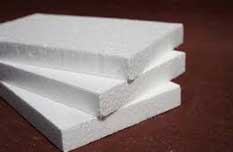 Meanwhile in related news, Supreme Petrochem Limited (SPL) is planning a roughly US$30 million expansion project at its plant situated at Nagothane, Maharashtra.
The company is planning to set up a new line for production of polystyrene (PS). The expansion is expected to enhance the production capacity by 80,000 tonnes/year and with the revamp of the expandable PS (EPS) plant, production capacity will increase by 20,000 tonnes/year. Both the projects are to be completed by December 2021.
SPL owns and operates production facilities from two locations in India, the first in Nagothane in District Raigad Maharashtra and the second in new Manali town near Chennai in Tamil Nadu.
SPL is India's largest producer and exporter of PS polymer based in Mumbai, Maharashtra. In the Indian market it has a share of more than 50%. SPL is also the largest exporter of PS from India, exporting to over 93 countries around the globe.
The styrenics facility at Amdoshi – Wangani manufactures: PS, EPS, specialty polymers and compounds; extruded PS foam boards (XPS); and styrene methyl methacrylate (SMMA). The infrastructure at the facility is geared to handle up to 1 million tonnes of polymers.
The New Manali Town facility manufactures EPS.
(PRA)
---
Subscribe to Get the Latest Updates from PRA Please click here
©2020 Plastics and Rubber Asia. All rights reserved.
©2020 Plastics and Rubber Asia. All rights reserved.
Home
Terms & Conditions
Privacy Policy
Webmail
Site Map
About Us
SOCIAL MEDIA