Green tie-ups: Neste and LG Chem partner for biobased resins; Repsol and Elix Polymers to collaborate on circular economy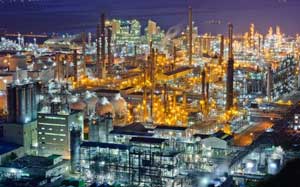 Finland's Neste, a producer of renewable diesel and sustainable aviation fuel and a forerunner as a provider of renewable and circular solutions for the petrochemical industry, and LG Chem, South Korea's largest diversified petrochemicals company and a leading manufacturer of lithium-ion batteries for energy solutions, have tied up in a long-term partnership to develop and grow the biopolymers and biochemicals market globally, and more specifically, in LG Chem's home market Korea.
Thanks to the partnership, LG Chem will start replacing fossil feedstock commonly used in the manufacturing of polymers and chemicals with Neste Renewable Hydrocarbons in the upcoming months. This helps LG Chem to produce renewable polymers and chemicals for polyolefin-based containers, packaging, hygiene products, and electronic materials.
"We are delighted to start collaborating with LG Chem, a company with one of the most diverse polymers and chemicals offerings in the world, to make an increasing impact on the global industry's transformation towards a circular bioeconomy. This cooperation enables us to further expand the portfolio of applications that can benefit from Neste's renewable drop-in solutions", says Mercedes Alonso, Executive Vice President, Renewable Polymers and Chemicals from Neste.
"LG Chem's proprietary technology and significant market share of diverse chemical products and Neste's sustainable solution based on renewable hydrocarbons, have come together in a partnership that will pave the way for sustainable growth in building a circular bioeconomy for both parties and also the global industry", says Kug Lae Noh, Executive Vice President and the President of Petrochemicals Company from LG Chem.
Neste's renewable hydrocarbons are produced entirely from traceable, bio-based raw materials, such as waste and residue oils and fats, providing a high-quality, more sustainable alternative to fossil feedstock.
In July, LG Chem unveiled '2050 Carbon Neutral Growth' sustainability strategy to actively respond to climate change.
"LG Chem will continue to expand its virtuous cycle business based on bio- and eco-friendly materials to achieve its '2050 Carbon-Neutral Growth' initiative," said Noh Kug-lae, head of of LG Chem's petrochemical business.
In addition, the company plans to acquire International Sustainability and Carbon Certification (ISCC) for eco-friendly resins produced from biomaterials. The ISCC is an international certification system promoting biomass, bio-energy and social sustainability among energy, food, feed, and chemicals sectors.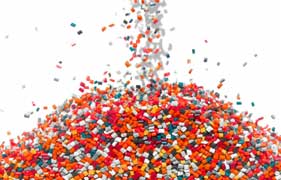 In other news, Spanish petchem firm Repsol and supplier of ABS resin Elix Polymers have tied up Repsol will supply circular styrene from chemical recycling, certified under the ISCC PLUS scheme, which Elix Polymers will use to produce polymers such as ABS and SAN. The materials are targeted at sectors such as automotive, health, household appliances, building & construction, among others.
Repsol has produced polyolefins and other circular petrochemical products, such as styrene, with the ISCC PLUS certification since the end of 2019. This certification, which all Repsol petrochemical complexes have, allows the company to guarantee the traceability of the waste used to offer its customers a product with recycled material for applications that demand high standards of hygiene and safety. These circular products are obtained through the chemical recycling of post-consumer plastic waste that is not suitable for mechanical recycling.
In addition to the regular supply of certified circular styrene, the agreement includes the possibility of developing joint projects in the field of circularity for applications such as toys, small household appliances, garden items, automotive exterior and interior parts, or medical devices.
Repsol has had a circular economy strategy since 2016 that has been applied throughout the company's entire value chain, from obtaining raw materials to marketing products and services.
This initiative is added to the 200 projects that Repsol currently has underway in this field to promote the objective, announced last December 2, to become a zero net emissions company in 2050, the first in its sector.
As part of its sustainability strategy, Elix Polymers is developing high-end sustainable solutions for its customers. To this end, the company establishes partnerships with raw material suppliers that allow the company to increasingly integrate into Elix's products, renewable raw materials, such as mechanically recycled high-quality ABS and monomers from chemical recycling. All this aiming to reduce the ecological footprint and contributing to the establishment of new standards for the plastics industry.
Additionally, Repsol and Elix Polymers are members of the SCS (Styrenics Circular Solutions) platform, a joint industry initiative to increase the circularity of styrenics.
(PRA)
---
Subscribe to Get the Latest Updates from PRA Please click here
©2020 Plastics and Rubber Asia. All rights reserved.
©2020 Plastics and Rubber Asia. All rights reserved.
Home
Terms & Conditions
Privacy Policy
Webmail
Site Map
About Us
SOCIAL MEDIA