ACC calls on President-elect to maintain access to shale gas and ease trade path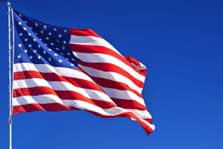 Against the back of the roller coaster ride of the American elections, the American Chemistry Council (ACC) has called on the new administration, to be inaugurated next year in January, to maintain access to the country's vast shale resources, which have allowed the chemical industry to yield US$205 billion in new chemical industry projects and nearly US$290 billion in new economic output in the US.
ACC released a statement to congratulate the new President-elect of the US Joe Biden and also said that more effort needs to be made to "chart a different path for US trade policy."
With US$136 billion in exports, the chemical industry is one of country's largest exporting industries, ACC noted.
It added, "Robust trade in raw materials and finished products helps fuel the growth of our sector here at home – but current costly tariff policy continues to cut into our industry's competitive advantage. We strongly urge President-elect Biden and his administration to chart a different path for US trade policy. Reducing trading costs and promoting a more predictable trading environment can help rebuild our economy, continue to attract investment in the US and ensure that America can maintain its position as one of the world's leading innovators."
The US$565 billion chemical business in the country employs 544,000 men and women who ACC said will "work with the Biden/Harris administration and leaders on Capitol Hill to continue our leadership role on the front lines of the fight against Covid-19."
Furthermore, ACC said that it shares President-elect Biden's commitment to health and safety. "The US chemical industry is five times safer than the manufacturing sector as a whole, and we have reduced emissions of hazardous air pollutants by nearly 50% over the last two decades. We look forward to working together to explore ways the public and private sectors can collaborate to protect public health and the environment," the statement read.
(PRA)
---
Subscribe to Get the Latest Updates from PRA Please click here
©2020 Plastics and Rubber Asia. All rights reserved.
©2020 Plastics and Rubber Asia. All rights reserved.
Home
Terms & Conditions
Privacy Policy
Webmail
Site Map
About Us
SOCIAL MEDIA