Tie-ups: PureCycle bought by Roth, to go public; RTP Company acquires patents for anti-scratch additives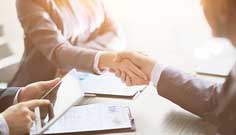 US's PureCycle Technologies, a polypropylene (PP) recycling company with technology from Procter & Gamble Company, has been bought by Roth CH Acquisition, a special purpose acquisition company (SPAC) backed by investment firms Roth Capital Partners and Craig-Hallum Capital Group. The merger deal values PureCycle's post-transaction equity at about US$1.2 billion.
The deal is expected to close in the first quarter of 2021. Under the deal, a new holding company named PureCycle Technologies Inc. will be created and listed on the Nasdaq exchange under the symbol 'PCT.'
PureCycle has a proprietary method to recycle waste polypropylene to virgin-like resin. The company said it has the only patented, solvent-based purification recycling technology for this process.
"Our recycling process produces virgin-like resin that we believe is suitable for high-value, food-grade consumer products, and we believe we are well positioned to meet the consumer demand for recycled content as well as global sustainability mandates," said PureCycle CEO Mike Otworth.
PureCycle has offtake agreements with L'Oreal, P&G, Milliken & Company, BMW iVentures, and Total.
The company is also setting up a plant in Ohio to start up in 2022, with a capacity of 45,000 tonnes/year. PureCycle has further plans to construct facilities in Europe and the US, to achieve 540,000 tonnes/year in recycled PP output over the next five years.
In other news, US compounder RTP Company has acquired the patents for anti-scratch additives from TenasiTech. The transaction, completed in September of 2020, encompasses the nanoparticle technology patents.
"The base technology greatly improves scratch and mar resistance in injection molded thermoplastics, delivering best-in-class performance" explains Scott Koberna, General Manager - Wear and Friction at RTP Company. "We are very excited to include this technology in our expansive Surface Protection portfolio of materials."
Damage from scratch or mar can occur on the surface of a plastic part during manufacturing, assembly, packaging, shipping, or product use. To protect the aesthetic value of the part, molders and manufacturers often turn to costly secondary processes like special protective packaging, coatings or painting.
Surface Protection Compounds from RTP Company have the scratch resistance and the depth of color required to potentially eliminate the need for these secondary processes, thereby reducing costs, improving aesthetics, and enhancing perceived value of the part. This is particularly helpful for automotive interior and exterior components, consumer products, appliances, and consumer or medical electronics housings.
"Our initial integration of the nanoparticle technology will be in polyamide, acrylic, and polyester resin systems," says Koberna. "We will offer clear grades, and can achieve many colors, including the coveted 'Piano Black' hue. Following that, we'll explore the use of anti-scratch technology for additional thermoplastic polymers and thermoplastic solid coatings, solvent and water based coatings, and sheet and film extrusion."
The company is planning a commercial launch of its TenasiTech Surface Protection portfolio in 2021.
(PRA)
---
Subscribe to Get the Latest Updates from PRA Please click here
©2020 Plastics and Rubber Asia. All rights reserved.
©2020 Plastics and Rubber Asia. All rights reserved.
Home
Terms & Conditions
Privacy Policy
Webmail
Site Map
About Us
SOCIAL MEDIA