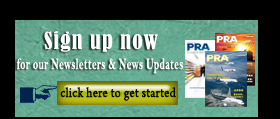 Sporting Industry: Sports sector in the running for plastics
Also, download this story from the electronic issue here
Ease, comfort, safety and performance are a few of the criteria that are changing how materials used in sporting goods are being developed.
A growing participation in sports activities is giving the sports goods market a leg up. By 2020, the sports goods market is expected to reach the multi-billion dollar mark. The global sports apparel market, according to data by Allied Market Research, is projected to reach US$184.6; while the global sports equipment market is expected to be valued at US$8.18 billion during the forecast period, citing Persistence Market Research's assessment of the market.
Sports activities demand optimum performance whether from serious or leisure athletes. Thus, gears and attires must match the users' need for speed, comfort and unbridled movement. As well, sports equipment is required to be durable yet light weight. In this regard, innovating materials is high up in the agenda of manufacturers to develop sports products that deliver performance – from shoes, caps, tops and pants to goggles, gloves, and protective equipment such as helmets, and knee and elbows pads, to prevent injuries.
Industry aims for innovation
Major industry players are always darting for new technologies and adapting their products to global industry trends.
German speciality chemicals company Evonik, which has been supplying its Smart Materials concepts to the sporting industry for 30 years now, has developed a new plastic for demanding applications in professional sports. Its Vestamid CW1401 is an impact modified polyamide 12 (PA 12), which combines elasticity and stability at temperatures as low as -40°C.
The new PA12 moulding compound boasts low-temperature impact strength, which at 101 kJ/m² is twice as strong as other materials. This means that it can be used in applications where extreme pressure is applied and where stable properties are required from the materials at low temperatures. This combination makes Vestamid CW1401 suited for the new ski and snowboard boots of the Austrian professional brand UPZ.
The boot parts that are subject to the greatest pressure are manufactured from Evonik's latest nylon using an injection-moulding process. The firm says the boots ensure optimal power transfer during a race, while allowing the greatest possible flexibility and maximum comfort.
Meanwhile, US-based Lubrizol Corporation's Engineered Polymers business is offering its latest non-yellowing thermoplastic polyurethane (TPU) materials for improved durability of sports gears. The new TPU, which was among the company's showcased technologies at the recently held Fakuma exhibition in Germany, is an addition to Lubrizol's aliphatic TPU technology portfolio. It is said to provide improved weatherability and UV resistance, compared to other elastomeric materials.
The aliphatic range includes the Pearlthane aliphatic TPU materials, which are said to offer added value performance including haptics for demanding moulded applications in sports and recreation, consumer and industrial markets, while colour-stable Pearlcoat Activa D198K TPU, a soft low-gloss material, can be applied in white and light-coloured parts as a thermoformed and co-extruded solution.
The latest development, Pearlbond 960 EXP, is said to add a combination of features including softness (69 shore A), durability (UV stable and resistant to fungi and microorganisms) and bonding strength to various substrates. It is also suitable for bonding delicate fabrics such as silk, linen and cotton.
New materials step up to sneakers
The development of aesthetics and quality of today's athletic footwear has led to a market gain expected to reach U$114.8 billion by 2022 at a CAGR of 2.1% from 2016 to 2022, according to a global industry analysis of Allied Market Research.
Top brands such as Nike and Adidas are at the helm of upgrading their products based on consumer trends. US global brand consultancy Interbrand's Best Global Brands 2017 report named Nike and Adidas as the leading footwear brands that hold a majority share of market, forecast to be worth US$84 billion by 2018.
Adidas has made waves in sustainable sports shoes, especially with its collaboration with Parley for the Oceans to produce the UltraBOOST Uncaged Parley footwear, and its other innovative concept shoes like the biosteel fibre-based Futurecraft Biofabric.
Adidas's latest offering includes EQT Support ADV, a remake of the 1990s EQT runner. Only this time, the EQT Support ADV will be using upcycled plastic fibres sourced by Parley Ocean Plastic.
The shoes, released in mid-October, feature a Parley knitted upper with decorative "wave" stitching, The moulded heel counter is also made from recycled plastic, and features an EVA mid-sole and recycled rubber outsole.
Another major brand Nike has innovated with Flyweather a durable but light "super" material that is made with at least 50% recycled natural leather fibre and water power.
The Flyweather sneakers are expected to contribute to the company's target of curbing its carbon footprint while at the same time reduce the amount of waste cow hide leather headed for landfills.
Nike collects the discarded leather scrap from tanneries and turns them into fibres. The recycled leather fibres are then combined with synthetic fibres and a fabric infrastructure via a hydro process, and afterwards undergo the finishing process. In a nutshell, Nike enumerates the benefits of using recycled leather fibres, such as using 90% less water with an 80% lower carbon footprint than traditional leather manufacturing. Because Nike Flyleather is produced on a roll, it improves cutting efficiency and creates less waste than traditional cut-andsew methods for full-grain leather.
Meanwhile, a strong brand contender in the market, American running shoes and performance wear company Brooks Running, has rolled out its new Levitate shoe with DNA AMP mid-sole technology. It releases energy straight back to the runner, thus, "making the experience so fun they might feel like running forever," according to Carson Caprara, Director of Global Product Line Management of Brooks Running.
The company's DNA AMP mid-sole, created in partnership with German chemicals group BASF, comprises a new polyurethane (PU)-based cushioning system made from a new blend of Elastopan Sports Light material from BASF.
By refining the formula and making modifications to PU on a molecular level, the mid-sole offers enhanced comfort and durability and provides runners with the most energy return of leading performance running shoes, say the partners.
To deliver an amplified experience, Brooks encased the foam in a TPU skin that resists horizontal expansion to deliver energy directly back to the runner. The result is an engineered compound that provides not only energy return but also an eye-catching chrome-like finish.
Furthermore, the Brooks Levitate features an integrated Fit Knit, which utilises a circular knit process to create an engineered upper that provides breathability and structure. A flexible, arrow-point pattern on the outsole of the shoe helps runners move quickly from heel to toe, without losing energy.
Outfits spun in smart fabrics
Sensor-enabled clothing has made today's sportswear more high-tech. Smart fabrics or smart textiles, which have embedded electronics and digital components, are being made into a variety of garments suitable for a range of applications, including sports and fitness, as well as medical and healthcare, transportation, defence and more. The smart garments can perform tasks like real-time data monitoring, to cite but a few.
In July, DuPont Advanced Materials (DuPont) launched its new generation of stretchable electronic inks and films for smart clothing. The DuPont Intexar smart clothing technology transforms ordinary fabrics into active, connected, intelligent garments that provide critical biometric data including heart rate, breathing rate, form awareness, and muscle tension.
Intexar is also said to offer superior stretch and comfort and is easily integrated into garments to make smart clothing.
Athletes can benefit from smart clothing, which not only looks good and can make wearers feel good, but can also help boost performance, Michael Burrows, Global Business Manager of DuPont Advanced Materials commented, in relation to Intexar as a game-changing technology in smart garments.
"Available as a suite of premium and highperforming stretchable electronic inks and flexible substrates, Intexar is seamlessly embedded directly onto fabric using standard apparel manufacturing processes to create thin, form-fitting circuits. Garments powered by Intexar can endure over 100 washes, and continue to perform through repeated stretching and demanding performance, " Burrows said.
Likewise, Italian chemical producer RadiciGroup has unveiled a smart (and eco-friendly) fabric solution. Radici's polyester yarn is no ordinary yarn because it is made from recycled PET, thus adding sustainability value to athletic wear. Known as r-Radyarn, it is said to render lightness, comfort and sun protection (UPF+50).
The polyester yarn is suited for latest-generation warp-knitted fabrics used to make technical, functional garments for a wide range of sports, including cycling, skiing, running, triathlon and swimming, as well as outdoor activities, in general.
Technology takes a shot at safety gears
Sports protective equipment designed to prevent injuries is also securing a strong spot in the sports goods market, and poised to gain a CAGR of 3.7% from 2017-2025, according to a report from India-headquartered research firm Factor & Equilibrium. In 2016, pads, guards, chest protectors and gloves held the largest share in the market, cornering more than 30% of the sports protective equipment market, the report said.
"Promoting and guaranteeing safety in dynamic sports", is a motto that is the basis of Italy-headquartered manufacturer of protective wear for dynamic sports Dainese. Its founder, Lino Dainese, is a motorcycle enthusiast so it is not surprising that his company specialises in clothing, sportswear and protective gear for biking as well as equestrian and winter sports.
Dainese's D-air is a protection technology platform that uses an intelligent system to detect danger situations and inflate special airbags developed for motorcyclists. The smart system features the 3D Airbag with a microfilament construction that ensures uniform inflation for maximum protection.
It also features the D-Air control unit that monitors the sensor signals 1,000 times/second using a sophisticated triggering algorithm that analyses and combines the data from the sensors, to decide when to inflate the airbag.
Encouraged by the potential of D-Air technology, D-Air Lab, a startup formed by Dainese's founder; and Enel, an Italian multinational manufacturer and distributor of electricity and gas, have recently developed an airbag for workplace safety. The safety jacket, currently being tested at Enel power plants, will allow for the protection of workers in case of a fall or impact when working at a height.
The protective jacket, which is based on Dainese's D-air technology, was designed and will be developed in collaboration with experts at Bologna's Università Alma Mater and Policlinico of Sant'Orsola.
"The first prototype is currently in the testing phase at company power plants, where its ergonomics and functionality can be verified in real-life situations. Once finalised, the jacket will find application not only in the utilities sectors, but also in many other industrial fields," according to D-Air Lab.
The Safety Jacket is composed of two elements, namely the electronic part, which recognises fall conditions and sends an activation signal; and the pneumatic part, which protects the worker against impact by inflating special airbags around the body. The two components derive from the D-air architecture that was specifically designed for sports competitions.
The electronic system is equipped with three accelerometers and three gyroscopes, which send a continuous stream of data to be analysed by the device's electronics through a sophisticated algorithm. The system is able to identify fall conditions and activate inflation in a matter of milliseconds, significantly reducing the probability of physical injury following impact.
The design of the safety jacket has been optimised to ensure maximum protection of the body parts exposed to trauma in the case of a fall from a height of up to 2 m or more, whether or the use of harness is required, D-Air Lab furthered.
The sporting circuit is as challenging as its demand for high performing sportswear and sports equipment; and satisfying this demand with innovative materials is the industry's winning formula.
(PRA)
Copyright (c) 2017 www.plasticsandrubberasia.com. All rights reserved.