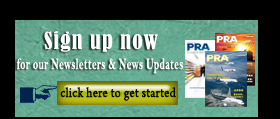 Solvay opens PVDF unit in China
Solvay has inaugurated its Solef polyvinylidene fluoride (PVDF) plant in China, to meet booming global demand for this thermoplastic polymer in energy-efficient, environmental and industrial applications.
"Solvay's consistent expansion on the Changshu site, this time with a new Solef® PVDF plant, shows we are committed to serve our customers from Asia, where demand is particularly strong. Our Solef PVDF production presence now spans the globe with plants in three key continents: Europe, the United States and Asia," said Augusto Di Donfrancesco, President of Solvay Specialty Polymers Global Business Unit.
Solef PVDF is used for applications such as lithium-ion batteries (li-ion) in hybrid and electric vehicles (xEV), for offshore oil and gas pipes and liners and in membranes for water purification. Solef PVDF production in Changshu started in July.
(PRA)
Copyright (c) 2017 www.plasticsandrubberasia.com. All rights reserved.