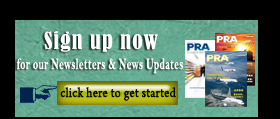 Plant Expansions: Victrex opens £10 million facility; Trinseo starts up line for ABS in China
UK-based materials maker Victrex says proactive investment in the development of next-generation thermoplastic solutions has now resulted in the completion of its new £10 million Polymer Innovation Centre. It will focus on R&D of PEEK polymer and other differentiated grades within the PAEK family of high-performance thermoplastics. Recent innovations include the introduction of AE250 composites for the Aerospace industry, which ties in with the company's polymer-to-parts strategy.
Jakob Sigurdsson, the new CEO at Victrex, commented that the new facility is another important step for the company as it anticipates around 10-20% of overall sales to come from new differentiated PAEK polymer grades. The centre is expected to create approximately 60 new jobs in the region over the next ten years. It delivers 30-70 kg batch manufacture of PAEKs, and can support the continual improvement in quality and performance of existing products. After a three-year planning and construction phase, the centre was recently completed and with funding, totalling some £1.3 million, provided by the UK's Regional Growth Fund.
Meanwhile, in other news, materials firm Trinseo has started-up of its Magnum ABS production line at the company's manufacturing plant at the Zhangjiagang, China site. Customers in Asia Pacific will now have their needs met for ABS in the automotive, appliance, electronics, lighting and consumer goods markets.
Trinseo says its ABS is manufactured by a mass polymerisation technology that delivers greater product stability and advanced properties. It can reduce costs for injection moulding, sheet & profile extrusion, and self-colouring, while offering long lasting superior aesthetics in the final product.
This investment is said to further reinforce Trinseo's commitment to serve customers in Asia Pacific. Trinseo will begin selling ABS from this plant in the fourth quarter of 2017.
In 2014, Trinseo predicted increased market demand in China, as well as in the Asia Pacific, for high-quality ABS and heat-resistant ABS resins. At that time, Trinseo manufactured its ABS in Europe and shipped product to China. In order to better meet the demands in China and the Asia Pacific, Trinseo decided to establish a brand new ABS manufacturing facility, one that was closer to our customers. Trinseo Zhangjiagang ABS site concept took shape and the Board of Directors approved the capital investment. After a series of project application and approval procedures, Trinseo officially announced the investment plan in 2015, followed by the design, procurement of the project and then construction.
In September of 2017, Trinseo successfully completed the first trial production of ABS products. Products were then audited to confirm compliance with government regulations.
Trinseo had approximately US$3.7 billion in net sales in 2016, with 16 manufacturing sites around the world, and nearly 2,200 employees.
(PRA)
Copyright (c) 2017 www.plasticsandrubberasia.com. All rights reserved.