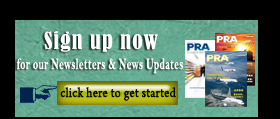 Perstorp launches world's first portfolio of renewable polyols
Swedish chemicals company Perstorp is announcing world's first portfolio of renewable alternatives to the essential polyols Pentaerythritol (Penta), Trimethylolpropane (TMP), and Neopentyl glycol (Neo). The launch is a response to the fast growing global need for more sustainable Coatings, Resins and Synthetic Lubricants to mention a few. Perstorp claims that it is the only chemical company in the world to offer all three essential polyols Penta, TMP and Neo in both traditional and renewable forms.
World's first renewable Penta, known as Voxtar, was launched in 2010. It can reduce carbon footprint by up to 80% compared to fossil alternatives. The addition of two new innovative products; Evyron (partly renewable TMP) and Neeture (partly renewable Neo) will give Perstorp's customers a clear market advantage in creating pro-environmental low carbon footprint products.
Anna Berggren, Global Market Segment Manager for Resins at Perstorp commented: "The time is right to add two new renewable polyols. The market demand for bio-based material is rapidly increasing due to a strong focus on sustainable chemistry and renewable raw materials. We are committed to our environmental responsibility as well as to helping our customers in their sustainable development. We are dedicated to our pro-environment products, giving prioritized supply for pro-environmental partners at all times."
Perstorp says its new pro-environment portfolio is a great example of how it intends to work towards its 2030 ambition to become Finite Material Neutral.
Currently Perstorp is devoting 80% of its R&D resources to finding new sustainable solutions and in addition, all Perstorp Swedish plants will switch to using only renewable electricity in 2018.
The two new Pro-Environment Polyols – Evyron and Neeture - complete the portfolio of the three essential polyols in renewable options. The new portfolio is based on a certified mass balance concept. Mass balance is about mixing fossil and renewable in the same existing systems but keeping track of their quantities and allocating them to specific products. This ensures that the quality and performance of the molecules are exactly the same giving customers a real go-pro-environmental choice.
Perstorp's Pro-Environment Polyols are all ISCC certified which among other things ensures a traceability of the bio-based raw material back to its country of origin. Anna Berggren highlights: "The bio-based material in our products is sustainably sourced and I am proud to say that Perstorp launches world´s first portfolio of renewable polyols. And even better, they will also be the first to become ISCC certified."
Sales of the Pro-Environment Polyols will start January 1st, 2018.
(PRA)
Copyright (c) 2017 www.plasticsandrubberasia.com. All rights reserved.