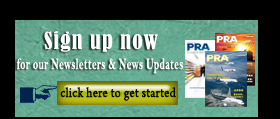 Not smooth sailing in Asia's troubled polluted waters
Also, download this story from the electronic issue here
Industrial pollution, a murky consequence of Asia's urbanisation and growing economies, is taking a toll on the region's environment. Can Asia swim above its waste management problem.
A major concern these days is the alarming levels of marine litter. An estimated 150 million tonnes of waste plastics, with as much as 12.7 milliontonne more being added every year, end up in the oceans worldwide. Poor solid waste management, worsened by inadequate infrastructure and lack of environmental awareness, are culpable to the rising rates.
Tap water – a cocktail of microplastics
Marine pollution has grown so severe that microplastics are not only invading marine life but also contaminating tap water, according to a recent scientific study, Invisibles: The Plastic Inside Us, which says 83% of tap water samples collected from various countries contained microplastics.
Some 159 half-litre drinking water samples were collected from 14 countries: Cuba, Ecuador, France, Germany, India, Indonesia, Ireland, Italy, Lebanon, Slovakia, Switzerland, Uganda, UK, and the US. The study, conceived by US-based non-profit digital newsroom, Orb Media, was designed by the State University of New York and the University of Minnesota, School of Public Health.
The researchers also found fibres in some major bottled water brands sold in the US, likewise adding that these fibres are likely contaminating food items, including baby formula.
Molly Bingham, Founder/CEO of Orb Media explained that it is not known how these microplastics reach taps or what the health risks might be. "Microplastics have been shown to absorb toxic chemicals from the marine environment and then release them when consumed by fish and mammals. At the very least, I hope that our work triggers large scale, global research on plastic contamination and the ramifications for human health, particularly that of children," she said.
The study pointed out the sources of microplastics: synthetic fibres from clothes in a wash; tyre dust or styrene butadiene particles washed into sewers and into waterways like streams, rivers and oceans. Furthermore, cars and trucks emit more than 20 g of tyre dust for every 100 km; while paint from road markings, ships and homes contribute to more than 10% of microplastic pollution. Meanwhile, secondary microplastics come from improperly managed plastic utensils, straws, takeaway containers as well as synthetic airborne fibres and microbeads from cosmetics.
Asia, major culprit of leaky plastics
Asia's rapid economic growth is causing a tidal wave of pollution, given that an estimated 70% of the region's population lives along coastal areas and nearby fringes of waterways, which is required for agriculture and fishing – two major livelihoods. Rising industrialisation is also spurring near-shore developments.
Urbanisation and changing lifestyles are rallying behind the outstretched use of plastics as a material for packaging, consumer and lifestyle goods.
Five countries in Asia, China, Indonesia, the Philippines, Thailand, and Vietnam, were found to be major sources of plastic wastes entering the ocean, stated the McKinsey Centre for Business and Environment and Ocean Conservancy report, Stemming the Tide – Landbased strategies for a plastic-free ocean.
The report indicated that intervention through coordinated action must be enforced and when that happens, global leakage of plastic waste could be reduced by 45% by 2025.
For this reason, the five nations cited in the report made a pledge during the United Nations' Ocean Conference, held recently in New York, to initiate efforts to prevent plastic leakage.
The conference, UN's first of its kind that tackled marine issues, had 193 UN-member states responding "to implement long-term and robust strategies to reduce the use of plastics and microplastics, such as plastic bags and single-use plastics," among other measures.
Meanwhile, ten rivers have recently been identified as major carriers of garbage entering the oceans, with eight of these in Asia.
The research team led by Dr Christian Schmidt, a hydrogeologist at Helmholtz-Centre for Environmental Research in Germany, evaluated 0-5 mm-sized microplastics collected from 79 sites along 57 rivers. What the team found was that the ten rivers transported between 88-95% of the global volume of debris into the sea.
The majority comes from the Yangtze river in China that belches 330,000 tonnes/year of plastics, while India's Ganges accounts for 544,310 tonnes.
In China also, the Xi, Dong and Zhujiang rivers collectively dump nearly 106,000 tonnes/year; and Indonesia's Brantas accounts for 38,555 tonnes/year; Solo, 32,205 tonnes/year; Serayu, 16,782 tonnes/year; and Progo, 12,700 tonnes/year. The rivers with the highest estimated plastic loads are characterised by high population in countries with a high rate of mismanaged plastic wastes, Schmidt said. Proper waste management is a straightforward solution to reducing plastic pollution of rivers, he emphasised.
Asian countries promise clean sweep of pollution
Giving voice to the region's ocean clean-up motives, some Asian countries pitched in their commitments during the EU-hosted Our Ocean conference held in October in Malta.
China, which a 2015 study estimates to have contributed 30% to the total global marine wastes (which was tallied at 8 million tonnes during the report period), will be earmarking EUR8 million towards national research projects to develop monitoring and prevention technology for marine microplastics, jellyfish, red tide and pathogenic microorganisms. Moreover, it will also focus on the elimination of plastic waste pollution in estuaries and bays and formulate plans for action against pollution.
Tagged as the second largest contributor to marine pollution, Indonesia is laying out a National Action Plan on Marine Plastic Debris to reduce 70% of its plastic debris by the end of 2025. It will invest EUR0.85 billion to develop a national programme for management of waste from landbased sources over the next four years, and incorporate the issue of Marine Plastic Debris in its national education programme.
The third in the roster of global marine polluters, the Philippines, is adopting the Coastal and Marine Ecosystem Management Program (CMEMP) using an Integrated Coastal Management approach. These measures are aimed to reduce spot pollution sources by 50%, compared to 2017, and increase by 20% the number of households adopting eco-waste management by 2028.
Meanwhile, Thailand is laying the groundwork for a Pollution Management Plan (2017-2021) and adopting the National Master Plan on Waste Management (2016-2021) as well as the National "3R" (Reduce, Reuse, Recycle) strategy and a Plastic Debris Management Plan to reduce plastic waste by 2021. The first campaign targets eliminating the use of drinking water bottle cap seals, which is expected to trim 520 tonnes/year of plastic waste/year.
Bangladesh has enforced a ban of plastic bags, with a total elimination by 2025 and a reduction by 60% by 2019.
Japan is investing into sustainability programmes that focus on marine debris, ocean acidification, sustainable fisheries and assistance to maritime countries. Neighbouring country South Korea is investing EUR28 million/year for managing the marine environment around its coastline, which includes monitoring the inflow of pollutants into the sea and research on marine litter and collection of marine waste.
Materials companies take an interest
Different companies and brands have also manifested their commitment to control marine litter.
Austrian PE/PP producer Borealis has invested EUR15 million to advance mechanical recycling of polyolefins with its acquisition of Germany-based recycling company mtm plastics. It will invest a further EUR4 million to accelerate waste management improvements in Southeast Asia, to kick off in 2018-2019. Borealis has also committed to zero pellet loss from its operations by investing in "best available technology".
US-headquartered DowDupont will invest EUR128,100 for three new marine litter research projects. Two projects,
in Japan and Indonesia, will set up systems to measure the flow of trash into the ocean, and will then propose solutions. The third project will test the use of non-recycled plastic on roadways in Indonesia, to help create a new enduse market for collected low-value materials that might otherwise end up in landfills, said the company.
Brands taking a stand: US$150 million for Southeast Asia
At the Malta conference in October, major brands, nonprofit organisations and industry groups pledged to raise US$150 million to boost the collection and recycling of plastics in Southeast Asia. Supporting the effort will be Ocean Conservancy and its partners, including the Trash Free Seas Alliance, Closed Loop Partners, PepsiCo, 3M, Procter & Gamble, the American Chemistry Council, and the World Plastics Council.
The new funding mechanism will be operated by Closed Loop Partners, an investment firm that invests in technology and recycling facilities to turn waste into value and advance the circular economy. It will catalyse new investments from the private sector, governments, and development finance institutions; demonstrate eco-system solutions; and build a pipeline of bankable waste management projects to demonstrate investment viability and maximise recycling profitability.
Meanwhile, in France, some 50,000 FMCG companies/ retailers of packaged products are contributing to the national target of recycling 75% of household packaging, adding on additional capital of EUR113 million from 2016- 2017 and a further EUR150 million from 2018-2022 in view of boosting selective waste collection.
Along the same vein, France-based beverage companies are earmarking EUR15 million by 2019 to implement the "Chaque Bouteille Compte (Each bottle counts) programme". It will improve the recycling rate of PET bottles, starting with two pilot projects in Paris and Marseille.
The outpouring of investments and initiatives show a snowballing support to end the marine litter menace. Yet, at the end of the day, what is fundamental to the solution is tackling the problem at source through efficient waste management. It is hoped that Asian countries will take the necessary action to do so.
(PRA)
Copyright (c) 2017 www.plasticsandrubberasia.com. All rights reserved.