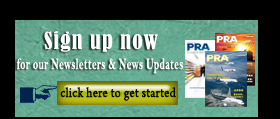 Capacity Increases: Addivant ups capacity for antioxidant in US; DSM pumps up capacity for speciality polymers in the Netherlands
US supplier of phosphite antioxidants for plastics Addivant has expanded production capacity by over 40% for its high-performance antioxidant Ultranox 626 at its Morgantown, W. Va. plant. Additionally, Addivant says it is pursuing the extension of global food-contact approvals for Ultranox 626, allowing for broader use in food packaging.
The organophosphite antioxidant used in a wide variety of polymers including polyolefins, elastomers, and engineering plastics. It is said to have a higher phosphorus concentration than traditional phosphite antioxidants. It can therefore be used at a lower concentration, resulting in low migration and low volatile-content plastics, which are major requirements of the packaged food and automotive markets.
In this same context, Addivant also announced earlier this year the completion of a three-fold expansion of its polyethylene and elastomer food-contact antioxidant Weston 705.
Addivant is an international company with 11 plants on five continents, as well as research, manufacturing, and sales facilities around the globe. The company maintains its global headquarters in Connecticut, US, with regional headquarters in Al Jubail, Saudi Arabia, Basel, Switzerland, and Shanghai, China. Addivant is an independent portfolio company of private investment firm SK Capital.
In other news, Dutch chemicals firm DSM says it is in the process of expanding the capacity of its speciality polymers plants in Emmen and Geleen, the Netherlands. DSM Engineering Plastics says it is responding to strong customer demand in high temperature polyamides (PAs) and thermoplastic copolyesters (TPC) with this expansion.
The capacity expansion follows solid growth in consumer electronics and automotive markets and the related increasing demand for high performance plastics such as Stanyl (PA46), ForTii (PA4T), EcoPaXX (PA410) and Arnitel (TPC).
According to Paresh Bhakta, VP Global Operations at DSM Engineering Plastics, the company has completed expansion projects for our Stanyl, ForTii and EcoPaXX product streams leading to a 50% capacity increase and is also in the process of bringing 25% additional Arnitel capacity online in 2018.
(PRA)
Copyright (c) 2017 www.plasticsandrubberasia.com. All rights reserved.