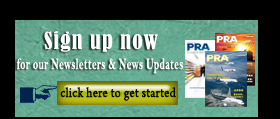 Plant Expansions: Kautex completes new assembly hall; Starlinger expands to new building in Austria
German blow moulding machinery maker Kautex Maschinenbau has completed its new 5,000 sq m assembly hall at its Bonn HQ after a construction period of nine months. The plant will mainly be used for the assembly of KBB-series all-electric packaging machines as well as KSB machines for blow moulding applications in the automotive industry. The expansion has also created 80 new office roles.
"We are delighted with the steadily growing demand for our high-performance and energy-efficient extrusion blow moulding machines for the packaging sector," commented Dr. Olaf Weiland, CEO of Kautex Maschinenbau.
"In the past, we mainly focused on large blow moulding machines for the automotive segment. More recently, however, we have seen considerable parallel development of our packaging machine business. As demand here remains high, we are in urgent need of more production space. The plant expansion will allow us to increase our output even further, which will result in shorter lead times for our customers." The company has financed the new assembly hall from its own resources.
Meanwhile, in other news, Austrian recycling/woven bag machinery company Starlinger & Co. has opened a new building for its recycling unit. Until recently, the division was operating from the head office in Vienna as well as from the Starlinger factory in Weissenbach. The construction of a separate additional building started 18 months ago; with sales to engineering moving into the new recycling headquarters in Weissenbach in July. The physical proximity of the departments will facilitate internal communication and speed up processes, says the company.
Andreas Pechhacker (Head of recycling technology) pointed out parallels between machine setup and building design; to take an example, lighting, fire protection, temperature control, and the alarm system are integrated into a PLC control unit. Moreover, the building is heated with 100% renewable energy.
The opening was held in conjunction with Starlinger's Open Day where 150 participants from 34 countries attended.
(PRA)
Copyright (c) 2017 www.plasticsandrubberasia.com. All rights reserved.