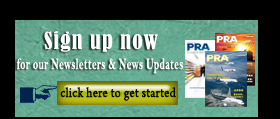 Indonesia's plastics & rubber industry set to grow by 8.4% in 2017
Indonesia's plastics and rubber industries are on a roll. In the third quarter of 2017, the non-oil and gas industry grew by 5.49%, surpassing the economic growth of 5.06%, while the plastics and rubber sectors contributed to about 0.59% of Gross Domestic Product (GDP) by generating more than Rp64 trillion. This is predicted to increase to Rp86 trillion by the end of 2017 (with a growth of 8.4% over 2016).
Not only are plastics widely used for consumer goods, but the materials are also integral to the industrial sector as a production input for industries such as food and beverage packaging, electronics, cosmetics, pharmaceutical, automotive, and manufacturing sectors. Therefore, the plastics business has great potential, both in the domestic and international markets, to be further developed in the future.
"The government is committed to supporting the rubber industry development, mainly at the downstream level, by optimising the use of natural domestic latex. In 2016, the industry earned some US$2.1 billion in exports, and as a result, the rubber business has a becomes one of the nation's priority sectors," the Industry Ministry's Director of Chemical Industry, Taufik Bawazier said recently at the opening of Plastics & Rubber Indonesia 2017 exhibition in Jakarta, Indonesia.
Bawazier expressed his enthusiasm that the exhibition would be hosted again next year, in order to boost investments not only in the plastics and rubber industries, but also in the machinery business. He stated the latter sector has played an important role to complement the former in order to develop an integrated business ecosystem from upstream to downstream levels.
Hosted for four days, the Plastics & Rubber Indonesia 2017 exhibition received positive response from all participants, as well as other stakeholders, said the organiser Pamerindo, which has held the show for 30 years.
In order to back the government's programme in growing the plastics and rubber industries, 600 exhibitors represented 24 countries/regions, and seven country pavilions from China, Germany, India, Italia, South Korea, Singapore, and Taiwan, exhibited over a space of 21,650 sq m.
This year, the show was attended by 12,851 trade visitors.
Held alongside Plastics & Rubber Indonesia are dedicated showcases, which include Drinktech Indonesia, Plaspak Indonesia, Mould & Die Indonesia, and Printech Indonesia exhibitions.
In addition to support from the Ministry of Industry, Plastics & Rubber Indonesia 2017 is also supported by the Indonesian Downstream Plastics Producers Association (APHINDO), the Indonesian Woven Polyolefin Manufacturers Association (GIATPI), the Indonesian Packaging Federation (IPF), the Indonesian Food and Beverage Producers Association (GAPMMI), Indonesian Mould & Dies Industrial Association (IMDIA), the Indonesian Packaging Development (BPPI), the Olefin, Aromatic and Plastic Industry Association (INAplas), the Association of Indonesian Soft Drink Producers (ASRIM), and the Association of Bottled Drinking Water Companies (ASPADIN).
Next year, the show will be held from 14-17 November.
(PRA)
Copyright (c) 2017 www.plasticsandrubberasia.com. All rights reserved.