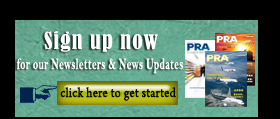 An era of digitalised and high-tech healthcare in Thailand
Also, download this story from the electronic issue here
Healthcare is a priority sector of Thailand, with 14% of its total budget allocated towards the industry, which accounts for 4.6% of Thailand's GDP, considered to be the highest among ASEAN countries. Against this backdrop, Thailand is becoming a model for healthcare solutions with its technologydriven approach.
On 11 May, Thailand became the first country in Asia to perform a robot-assisted brain surgery on a 77-year old brain tumour patient. According to medical personnel at Ramathibodi Hospital in Bangkok, the robotic technology enabled them to complete the rather delicate procedure with less injury and risk of complications, and shorter downtime because incision is a lot smaller.
The technology is costly, and quoted to cost around 40 million baht, while the procedure costs 100,000 baht more than regular brain surgery. Apart from Thailand, Vietnam also has the capability to perform such procedure using robotic technology, but it was Thailand that first clinched the claim to fame.
Medical robots for rehabilitative care
Medical robotics is just one facet of Thailand's healthcare paradigm. In a latest undertaking, the Thailand Centre of Excellence for Life Sciences (TCELS) and the Ministry of Science and Technology crafted an advanced medical robotics programme to upgrade the competitiveness of the country's healthcare system and its global position as Asian leader in advanced medical technology.
Medical technology is Thailand's response to the widening access gap in healthcare across its demographics. Citing from the 2016 Technology Development Roadmap for Medical Robotics in Thailand, by building technological capabilities the country may be able to address challenges in healthcare accessibility among the rural population and among patients debilitated with age-related illnesses.
"Rehabilitative care and connected healthcare are fast growing sectors within the medical and healthcare industry," according to Gernot Ringling, Managing Director of Messe Dusseldorf Asia (MDA), the organiser of Medical Fair Thailand, held in Bangkok this September. An ageing population and the growing connective technology adoption are growth drivers.
Setting the pace for Thailand 4.0
Thailand's advancement into a more connective and digitalised economy heralds shifts in areas like healthcare is part of the country's ambitious plan – to model a "digital economy".
Following Europe's Industrie 4.0, Thailand has come up with its own Thailand 4.0, a valuebased economic model driven by innovation, technology, and high-value trade and services. The implementation will be done in four phases, spanning 20 years. The piecemeal goal will integrate innovations such as digital and smart devices, robotics and mechatronics, connective and embedded technologies into services and across socio-economic activities.
Thailand is prepped for digitalisation. It has the adequate information technology and communications (ICT) ecosystem, braced by international gateways through landlines, underwater cables and satellites. Data from the National Electronics and Computer Technology Centre (NECTEC) and the National Broadcasting and Telecommunications Commission (NBTC), indicate that ICT adoption is increasing.
"Technology and innovation iare crucial for sustained economic growth for the medical and healthcare sector," said Dr Natchanapong Vajiravongburi, Inspector General, Ministry of Science and Technology, Thailand, speaking during the Medical Fair Thailand opening ceremony. He said that technology is "an enabler and facilitator of widespread change in the industry and the Internet of Things (IOT) allows digital healthcare to become an integrated part of our lives. Digital transformation is taking place globally. Digital technologies are disrupting existing products and services, while bringing about new possibilities and opportunities."
The country's broadband subscribers in the latter quarter of 2014 reached more than 5 million, totalling nearly 27% broadband penetration/household. Mobile phone use reached 120% in the country in 2015, with Thai mobile subscription reaching 40 million. This number is likely to double and increase 160% by 2021, according to a 2016 ICT report by Swedish mobile devices maker, Ericsson.
With mobile use comes the widening adoption of applications or apps. Aside from banking, shopping, and communication apps, healthcare apps are becoming a focus for regional apps adoption as well as development, the report found.
Lifestyle diseases drive technology innovation
At the heart of the digital economy are priority sectors that are Thailand's growth drivers, including agriculture, tourism, trade and healthcare. The spotlight is increasingly on the latter, especially since the country is also pushing for the enforcement of a Universal Healthcare Coverage (USC) framework, which means that over 70% of Thailand's 69 million population have access to free medical treatment.
It is more than timely, as the country is beset with rising incidence of non-communicable diseases (NCD), aka lifestyle diseases, which includes cardiovascular diseases, diabetes, cancer and chronic respiratory illnesses.
NCDs, a leading cause of mobility-related disability worldwide, are preventable, according to the World Health Organisation (WHO). It stated that "cardiovascular diseases, chronic respiratory diseases, cancer and diabetes can lead to impairments related to amputations, blindness, mobility and speech. Such disabilities can reduce productivity, increase demand on the social and health systems and impoverish families".
The prevalence of NCDs is a downside to the rising affluence, urbanisation and ageing population. Much like in other emerging economies in Asia, Thailand also carries the burden of surging healthcare costs, shortage of medical and health workers, and rising demand for new medical technologies. The Swiss non-profit organisation, World Economic (WE) Forum said that almost 8 million people or 55% of all deaths every year in Southeast Asia are due to NCDs. It then recommends adoption of technology in healthcare to effectively manage and curb NCDs. The Jakarta-headquartered Association of Southeast Asian Nations (ASEAN), also endorses "digitisation of health service" to help improve the quality of and access to care while reducing costs in emerging markets where NCDs are becoming rampant.
Medical devices, a market driver
Dr Preecha Bhandtivej, President of the Thai Medical Device Technology Industry Association (THAIMED), remarked during the recently concluded medical fair that there are over 160 local manufacturers of medical devices in the country. He said that most of the devices produced are lower-end devices such as disposable test kits and syringes, as well as latex products including surgical gloves and catheters. Over 80% of domestic production is exported. On the other hand, there is also a wide variety of medical devices manufactured, and a substantial number of which are high-grade and sophisticated medical devices. These are imported to meet the rising demand in the global market, Bhandtivej said.
Bhandtivej, providing a glimpse of the Thai medical sector, commented: "Within the Asia and Pacific region, the medical and supplies market could potentially reach US$43 billion within the next three years. This augurs well for the Thai industry. Despite escalating growth in both regional and domestic markets, Thailand is dependent on importing products, with approximately 87% of medical device equipment and accessories coming from other countries."
Nevertheless, it is no doubt that the current market demand is high, and this opens up vast opportunities for Thailand to latch on, Bhandtivej said. "The strong market demand offers broad opportunities for new investment in Thailand , as far as manufacturing of high-end medical devices is concerned; as well, it further strengthens Thailand's position as a cost-effective production hub and a major player in the region," he added.
The 8th edition of Medical Fair Thailand, held at Queen Sirikit National Convention Centre from 6-8 September 2017, was the largest of its kind in the Southeast Asian region with a record-breaking exhibitor participation (830 companies from 66 countries) and international representation led by 18 national pavilions and country groups.
As the country advances towards the remaining phases of its Digital Economy roadmap, it expects to cover healthcare demands more affordably and more efficiently.
Specifically, technology adoption may be able to address the issue of healthcare access amid the persisting income inequality despite the country's decline in poverty, from 67% in 1986 to 7.2% in 2015, according to World Bank's economic report.
Notwithstanding is the urban-rural divide, that has already reached equal proportions, according to a 2016 healthcare report by London-headquartered PricewaterhouseCoopers (PWC); and which is a harbinger for widespread adoption of connective medical technology.
(PRA)
Copyright (c) 2017 www.plasticsandrubberasia.com. All rights reserved.