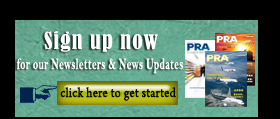 Plant expansions: Chomarat adds on carbon multiaxial machine; Clariant opens healthcare facility in India
Chomarat, the international industrial textile group, has invested in a new carbon multiaxial machine, which it says is unlike any other on the market and is ten times more productive than the previous generation of machines. The investment bolsters the group's development strategy, in particular in the aerospace and automotive sectors. The acquisition is part of a EUR35 million investment plan over three years to accelerate innovation and upgrade Chomarat's French sites, in a plan announced mid-2017.
Designed for and by Chomarat based on their own technical expertise, the new carbon multiaxial is now being industrialised. "The idea is to rise to the challenges of mass production in the automotive, aerospace, industrial and sports & leisure sectors. We will be able to produce multiaxial carbon reinforcements (non-crimp fabrics or NCF) using veils or an on-line powder coating," said Philippe SANIAL, R&T Manager at Chomarat.
It will be possible to produce C-PLY, the group's range of high-performance carbon multiaxials, in different widths and in large volume, for constructions that are isotropic or more specific with angles from 22.5 to 90 degrees and thin plies.
The project has received the support of the Auvergne-Rhône-Alpes region and the FEDER (European regional development fund).
Meanwhile in other news, speciality chemicals company Clariant says its new Clariant Healthcare Packaging production facility in Cuddalore, Tamil Nadu, India is now operational. The new site is capable of producing Clariant's line of Sorb-it , Tri-Sorb, 2-in-1 Can, and Getter Can sorbent canisters for the growing Indian and Asia-Pacific pharmaceutical packaging markets.
"The new site has been validated as scheduled, and we look forward to serving customers with Clariant desiccants directly from Cuddalore," says Matthias Brommer, Head – Clariant Healthcare Packaging business line. "By manufacturing regionally, we will be able to provide improved supply and service to our significant customer base in India while further addressing important and emerging markets in Greater China, the rest of Asia and Australia."
The Cuddalore site is already certified ISO 9001, with ISO 14001, 18001, and 15378 certifications intended to be obtained by the end of the year, the latter of which will add Cuddalore to Clariant Healthcare Packaging's network of GMP-certified production facilities. Cuddalore is equipped with an ISO Class 8 clean room, and products produced at the site meet the relevant US FDA, USP and EU standards for use in pharmaceutical applications.
"Clariant canisters are among the most widely used pharmaceutical desiccants by generic manufacturers in India," says Ketan Premani, Head – Healthcare Packaging India. "Thanks to the latest manufacturing equipment and product design, customers can expect the highest level of quality, and now with improved customer service."
Not only does the new Cuddalore site augment Clariant's production capacity for desiccant canisters, it also adds to Clariant's ability to meet BCP (Business Continuity Planning) requirements of global customers by producing identical products at multiple sites worldwide. Furthermore, Clariant says it continues to offer the Indian market a full range of controlled atmosphere packaging solutions from its global production sites, and it can help customers determine the ideal packaging configuration via its Stablus programme.
(PRA)
Copyright (c) 2017 www.plasticsandrubberasia.com. All rights reserved.