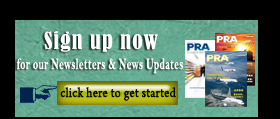 Plant expansions: AkzoNobel expands plant in China; Ascend to up nylon/feedstock capacity by 10-15%
Dutch firm AkzoNobel says it has completed the EUR4.8 million expansion project at its Surface Chemistry facility in Boxing, China, significantly increasing the company's regional product portfolio and reconfirming its commitment to the Asian market.
AkzoNobel Specialty Chemicals will cater to customers in numerous market sectors, including cleaning, agrochemical, personal care (such as cosmetics), mining, fuel and lubes, asphalt and the oil industry. Prior to the expansion, the site was mainly dedicated to producing fatty acids, nitriles, amines and quaternary ammonium compounds for chemical intermediaries and manufacturers in the fabric softeners market.
"The chemicals industry in Asia continues to evolve and over the last four years we have significantly increased our capabilities in the region," explains AB Ghosh, Managing Director for AkzoNobel's Surface Chemistry business.
"Having already invested in the Boxing facility to improve operational excellence, the new production capacities we now have at the site mean we are better equipped to serve the growing demands of our customers in Asia and regions around the world."
The Boxing expansion is the latest in a series of investments to increase production in China. As well as inaugurating a new alkoxylation plant in Ningbo in 2016, the company is also on track to double capacity for organic peroxides at the Ningbo multi-site over the course of next year.
"China remains a fast growing market and we will continue to make strategic investments in the region," adds Werner Fuhrmann, AkzoNobel's Executive Committee member responsible for Specialty Chemicals. "As well as helping us to accommodate the growth of our customers, our commitment to Asia will also enable us to further build on our leadership positions."
Meanwhile in other news, Ascend Performance Materials, the world's largest fully integrated producer of nylon 6,6 resin, plans to increase production capacity across its intermediate chemicals and polymers portfolio by 10 to 15% to support the continued growth of its customers.
"The global demand for nylon 6,6 and our intermediate chemicals continues to grow at 3 to 4% per year in a range of diverse applications," said Phil McDivitt, Ascend's President/CEO. "Ascend has cost effective expansion opportunities that allow us to bring additional capacity online as the market needs it."
Ascend says it will increase capacity of adiponitrile (ADN), hexamethylene diamine (HMD), adipic acid and polymers through 2018.
"We have consistently added capacity through our entire nylon 6,6 value chain since 2015, increasing our production by 10 to 30% depending on the product with no impact on our customers. We are committed to a continuous, reliable supply to our customers," said McDivitt.
Unlike many other nylon 6,6 producers, Ascend says it sells polymers and intermediates into nearly every end use market and geography. "Our more than 60-year history of serving a wide variety of markets has given us an unparalleled understanding of the entire nylon 6,6 value chain," said Scott Rook, Ascend's Vice-President of nylon.
"Our capital efficient expansion plans ensure that market demand is met and pricing remains competitive," continued Rook.
Earlier this year, the company consolidated nylon fibre production at its plant in Greenwood, South Carolina, and added compounding capacity at its site in Foley, Alabama, to better align its business with the market.
"Our energy and capital are focused on supporting customers throughout the nylon 6,6 value chain," said Rook. "Our recent capacity additions in Greenwood and Foley are in line with our current expansion plan and help us keep pace with market demand."
The company did not disclose the amount of capital investment related to the expanded production capacity.
(PRA)
Copyright (c) 2017 www.plasticsandrubberasia.com. All rights reserved.