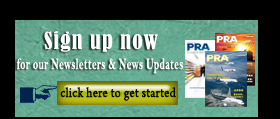 Pharmaceutical Industry: Keeping pills protected
Also, download this story from the electronic issue here
After the food and beverage industry, which has been a primary demand driver for plastic packaging, the pharmaceutical industry contributes to the growth of the packaging sector as well.
Pharmaceutical packaging calls for excellent protection against contamination, damage, and assurance of longer shelf-life for products. Given plastics' high adaptability and costeffectiveness, this segment holds the highest share in pharmaceutical packaging. Blister packs, an end market for pharmaceutical packaging, are widely used for the convenience in dispensing drugs especially those in tablets, capsules and other unit-dose formulations, thus ensuring patient compliance, which is a vital reason why blister packaging technology has been introduced and is increasing in adoption.
Coherent Marketing Insights in its market report covering 2017-2025 cited that blister packaging has the key advantages of enabling product safety, however, it is non-biodegradable and non-recyclable, which means that it raises environmental concerns regarding its large scale use.
Nevertheless, blister packaging is comparably cost-effective, tamperproof and durable; and has improved shelf life, and lower risk of contamination. A hard material that protects from mechanical damage, blister packaging is versatile and can be designed to suit specific needs, such as child-proof seals, individual pouches and calendar packs.
Fabricating via cold forming and thermoforming
Blister packs contain cavities or bubble-like pockets made from a formable film, usually a thermoformed plastic or cold formed aluminium film. Both segments have advantages and a few disadvantages.
Thermoformed packaging is versatile, lightweight and visually attractive, while cold formed packaging has more tensile strength and stiffness. Further, cold formed blister packaging offers longer shelf life of products and optimal barrier protection against light, moisture, oxygen and other gasses, and delamination, which, according to a report by Transparency Markets Research (TMR), factor largely in the market's growth.
It adds too that cold form's slower speed of production and owing to the larger size of blister packs, when compared to thermoforming, as well as the lower transparency of the packaging may slowdown the adoption rate of the cold form blister packaging products in the near future. Nonetheless, emerging technologies are creating positive shifts in this segment, and thereby increasing utilisation rate. Thus, the cold form blisters market is expected to reach US$8.63 billion by 2024, driven by growing disposable income, improved medical facilities and governmentinitiated healthcare programmes, according to a 2016 report by Grand View Researchv.
Latest solutions with improvements
Germany-based Klöckner Pentaplast will introduce LiquiGuard, the latest inventive addition to the Pentapharm line of pharmaceutical blister films, at the upcoming ASEAN Pharma Packaging Conference 2017 in November. With this solution, hot and cold-fill liquids and semi-solids can be formed and packaged directly in a crystal-clear, thermostable laminate film that protects sensitive products from package leaching and moisture gain or loss, says the firm. It also provides an advanced option for unit dose packaging of liquid or semisolid medications that require resistance to extreme temperatures from hot (120°C filling) to cold (-183°C and lyophilised) during processing.
Rollprint Packaging Products's Autobahn Tear-Open Flow Wrap film is promoted as an extremely fast sealing, easier opening version of aluminium foil flow-wrap films already in the marketplace. Rollprint achieved this using a proprietary process that "harmonises the barrier and sealant layers" for maximum performance. The material is said to permit line speeds approaching 400 packages/minute while maintaining seal integrity and easy opening.
Rollprint's objective for this product in 2018 is to partner with customers wanting to push the speed barriers in flow wrapping to the maximum. This technology is designed for a variety of commercial applications including packaging blow-fill-seal vials, diagnostics devices, IV overwrap and surgical devices.
Meanwhile, Clariant Masterbatches has a new amide/ amine-free anti-static masterbatch concentrate, Mevopur Peam 176045, for PE films used in pharmaceutical applications. The new anti-stat is timely due to coming regulatory changes, specifically the need to comply with the new USP<665> regulation by 2020. The rule will limit the acceptability of many of the currently used films that rely on "food-grade" amide and amine-based antistats. At that time, USP<665> will require plastics used in pharmaceutical manufacturing, including anti-static films, to comply with the same standards as plastics packaging used for finished pharmaceuticals.
Polymers as alternatives to metals
Biopharmaceutical manufacturers are increasingly drawn to the greater flexibility and faster time to market made possible through single-use technologies and systems. But the shift toward single-use systems requires higher performing polymers that offer viable alternatives to traditional re-usable metal parts.
With this in mind, Belgian chemicals maker Solvay has unveiled a broad portfolio of medical-grade speciality polymers for single-use biopharmaceutical
manufacturing applications. Encompassing select grades from five of its most recognised product families, Solvay says its portfolio aims to support the industry's shift toward single-use peripherals, filtration, bioreactors and containment. In more practical terms, it will help biopharmaceutical manufacturers achieve flexibility, faster product development, reduced capital costs and increased speed to market, it says.
The five product families from which Solvay assembled its new manufacturing portfolio include: Radel polyphenylsulphone (PPSU), Udel polysulphone (PSU), AvaSpire polyaryletherketone (PAEK), KetaSpire polyetheretherketone (PEEK) and Ixef polyarylamide (PARA).
In qualifying materials for single-use applications, Solvay evaluated the effect of gamma irradiation up to 50 kGy on each polymer to ensure it would retain mechanical performance and other application-critical properties. All materials are certified under USP Class VI test standards – before and after gamma irradiation.
Controlling moisture in packaging
Swiss speciality chemicals firm Clariant has introduced new solutions for controlling moisture in pharmaceutical packaging and new anti-static masterbatches for pharmaceutical films. The company has an expanded line of EQ-Pak packets, which join other solutions including EQ-CAN canisters, EQ-Stopper caps, and the EQ-Bag for bulk packages containing empty capsules, powders, or other moisture-sensitive product ingredients.
Clariant also says that plastic containers, combined with desiccants, can actually provide a longer
shelf life for many moisture-sensitive pharmaceuticals than cold-form, foil-foil blister packages.
"While cold-form, foil-foil (aluminium) blister packaging is considered the most moisture-protective packaging available, in fact, plastic containers such as bottles and tubes, when combined with desiccants, such as silica gel canisters and packets, will often provide lower internal relative humidity for long time periods," says Valère Logel, Innovation Manager at Clariant.
"Because the water activity of the desiccant is generally lower than that of the drug product, the desiccant will actually draw moisture away from the soliddosage form and preserve it even longer. This is a unique benefit of using desiccants that cannot be matched, even using impermeable foil-foil blisters," he adds.
Keeping drug counterfeiting at bay
Even in a world that has become increasingly virtual and digital, safeguarding the physical integrity of some products has never been more important. The need to protect the safety of pharmaceutical products has risen in recent years, and Avery Dennison has developed a portfolio of materials designed to reduce packaging falsification and tampering in the pharmaceutical sector.
"Drug counterfeiting is a major global problem. Patient safety is compromised by product manipulation and substitution, and manufacturers can experience damage to their brand image, sales, and revenue," explained Gabriela Gregor, Avery Dennison's Project Manager for pharmaceutical labelling.
One key product range in the portfolio is the Tamperevident Seal Range, which, when combined with newly formulated adhesive S799P, makes tampering with cartons more difficult, and eases compliance with the EU Medicine Directive 2011/62/EU, which is designed to prevent "falsified medicines" from entering the legal prescription supply chain, and also applies to some over-the-counter products.
(PRA)
Copyright (c) 2017 www.plasticsandrubberasia.com. All rights reserved.