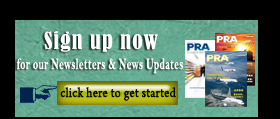 Momentive in an IPO; to raise US$350 mn
Speciality chemicals company MPM Holdings Inc. (Momentive) has commenced an initial public offering (IPO) of some 14.5 million shares, some three years after emerging from bankruptcy. It expects to raise up to US$350 million from the IPO.
The supplier of silicones, silanes and fused quartz and speciality ceramics products, is owned by private equity firm Apollo Global Management and the parent company MPM Holdings was formed in 2014 in the Chapter II restructuring of Momentive Performance Materials.
This is also the company's second attempt at an IPO after abandoning its first one in 2012.
Shares of Momentive's common stock are being sold by Momentive and certain of its stockholders. It says it will use the proceeds of the offering to redeem a portion of its 4.69% Second-Priority Senior Secured Notes due 2022, repay outstanding debt of a foreign subsidiary and pay related fees and expenses.
The price range for the IPO is currently estimated to be between US$23-$25 per share. The stock will be listed on the New York Stock Exchange under the ticker MPMH.
JP Morgan Securities LLC and Goldman Sachs & Co are serving as joint lead book-running managers and as representatives of the underwriters for the proposed offering.
In August New York-headquartered Momentive reported net sales for the three months ended June 30, 2017 of US$594 million, an increase of 1% compared with US$586 million in the prior-year period. The company has 24 production sites and 12 R&D facilities, and serves more than 4,000 customers in 100 countries.
In its April 2014 bankruptcy filing, Momentive listed US$2.69 billion in assets and US$4.17 billion in debt.
(PRA)
Copyright (c) 2017 www.plasticsandrubberasia.com. All rights reserved.