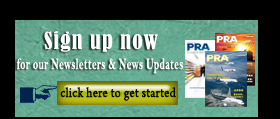 M&As: Solvay completes acquisition of ECF; Constantia Flexibles sells labels division for EUR1 bn
Belgian chemicals firm Solvay has completed the acquisition of European Carbon Fiber GmbH (ECF), a German producer of high-quality precursor for large-tow (50K) polyacrylonitrile (PAN) carbon fibres. With this acquisition, Solvay says it is building the foundations to lead the adoption of composites in automotive applications, to serve select industrial markets, and to support the potential adoption of large-tow fibres in aerospace. Terms were not disclosed.
"The strategic acquisition of ECF enables Solvay to develop a portfolio of large-tow carbon fibres to complement our existing range of pitch and PAN aerospace grade carbon fibres. This comprehensive portfolio will place Solvay as a key supplier to the aerospace, automotive and industrial markets going forward. Thanks to this acquisition Solvay will leverage its polymers and materials science competencies to drive breakthrough innovation in large-tow carbon fibres," said Carmelo Lo Faro, President of Solvay's Composite Materials Global Business Unit (GBU).
Vertical integration into large-tow carbon fibre technology will position Solvay to ensure cost effective long-term security of supply to its customers.
In other news, Constantia Flexibles, the fourth largest producer of flexible packaging in the world, says it has completed the sale of its Labels division to Multi-Color Corporation for an enterprise value of approximately EUR1.15 billion. All required regulatory authorities have cleared the transaction. Constantia Flexibles has received approximately EUR830 million in cash and will continue to participate in Multi-Color through a 16.6% shareholding.
The transaction brings together the high-performing Food and Beverage business of Constantia Flexibles' Labels division with Multi-Color's strong Wine & Spirit and Home & Personal Care platforms, as well as an emerging global position in Healthcare. The combined annual revenues of the two businesses will be approximately US$1.7 billion.
Alexander Baumgartner, CEO of Constantia Flexibles: "Constantia Flexibles will use the proceeds from the transaction to deleverage its balance sheet and enable further acquisitions in the dynamic and consolidating flexible packaging industry. We will also focus on innovative products and services, as well as new technologies to strengthen our existing Food and Pharma businesses."
Bernard Gautier, Member of Wendel's Executive Board and Chairman of the Supervisory Board of Constantia Flexibles: "This deal provides the company with an opportunity to refocus on its core business and grow more rapidly. It also gives the company an indirect leadership position in the label industry as the largest shareholder of Multi-Color, with a 16.6% stake in its equity. Through this deal, Constantia Flexibles has actually contributed to the inception of a strong industry leader, and we look forward to supporting its ambitious long-term growth plan."
Wendel is majority shareholder of Constantia Flexibles, with a 60.5% equity holding.
Constantia has some 7,400 employees at 32 sites in 18 countries.
(PRA)
Copyright (c) 2017 www.plasticsandrubberasia.com. All rights reserved.