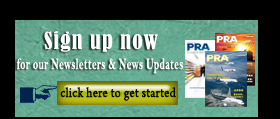 M&As: Evonik acquires 3M additive unit; Imerys adds on Brazilian company to portfolio
German speciality chemicals company Evonik is to acquire 3M's high-concentrates additive compounding business, thereby further expanding its capabilities in the highly profitable business with speciality additives. Evonik already offers a variety of additives to the plastics industry, and the acquisition will enable the company to now also offer solid additives. The transaction is expected to close in the first quarter 2018, subject to the customary closing conditions. Terms were not disclosed.
The deal includes the Accurel brand product portfolio which is produced in Obernburg (Bavaria, Germany) as well as the Obernburg production facility with approximately 25 jobs which will be retained. The high-concentrates additive compounding technology allows plastic manufacturers to introduce large volumes of additives into a polymer matrix via a solid polymer carrier. This will enable Evonik to target new applications, for instance the packaging industry. These operations are to be incorporated into Evonik's Interface & Performance Business Line.
The Business Line produces and markets speciality additives for the plastics industry. These either improve the processing of plastics, e.g. by better filler dispersion, improved flow, or enhance the performance (improved scratch-resistance, controlled odour and improved mechanical strength). In addition, Interface & Performance leverages innovative technology platforms for the production of silicones and speciality additives based on surfactants. Typical applications that the company is addressing within the plastics industry with specialty additives include films, foams, fibres, nonwoven fabrics, injection moulding and cables.
In other news, carbonates supplier Imerys has completed the acquisition of Micron-Ita, a key Brazilian producer in micronised ground calcium carbonates for polymer applications. This company generates a revenue of EUR16 million.
Following this deal, Imerys says it will strengthen its presence in Brazil by opening up its portfolio to new dynamic market applications (PVC compounds, roofing linings and profiles, pipes and fittings).
This business will be consolidated in the Carbonates division, which is part of the Energy Solutions & Specialties business group.
Early this year, Imerys also acquired calcium aluminates binders supplier Kerneos. With EUR417 million revenue and EUR99 million EBITDA in 2016, Kerneos develops high performance binders that contribute key properties (rapid hardening, self-levelling, sealing and wear, corrosion or heat resistance), to the construction (screed and adhesive tiles mortars, etc.), civil engineering (sewage system infrastructure, etc.) or refractories (protection of blast furnaces, thermal power plant, etc.) sectors.
A leading supplier of mineral-based speciality solutions for industry, with EUR4.2 billion revenue in 2016 and 18,500 employees, Imerys caters to a number of sectors, from processing industries to consumer goods.
(PRA)
Copyright (c) 2017 www.plasticsandrubberasia.com. All rights reserved.