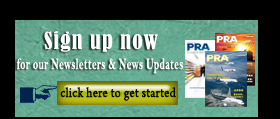 M&As/Tie-ups: Indorama buys mothballed Portuguese PTA supplier; BASF to invest in US additives firm
Thai chemical firm Indorama Ventures (IVL) plans to, through its indirect subsidiary Indorama Netherlands (INBV), acquire the PTA assets of Artlant PTA S.A. in Portugal that has a production capacity of 700,000 tonnes/year. In addition, INBV has also signed a definitive asset purchase agreement to acquire the adjacent utility assets of Artelia Ambiente Portugal, which has a capacity of 40 MW of electricity plus steam, demineralised water, wastewater treatment and hydrogen and supplies its utilities to the Artlant PTA plant.
IVL says that PTA is its core strategic business of IVL and expects that over time the Portugal PTA plant will support the polyester value chain businesses in Portugal and in EMEA for the IVL group as well as for merchant markets. It adds, "Due to financial difficulties of the founder, the assets which have practically produced for short periods are in mothballed but well maintained condition for start-up by a new owner. The value of the two assets is less than 15% and the total size of all transactions in the past six months also does not exceed the 15% threshold limits as prescribed in the regulations." The transaction is expected to be completed within the fourth quarter of 2017.
IVL's Dutch subsidiary also recently announced a 100% purchase stake of DuPont Teijin's films/polymer business.
In other news, Germany's BASF Venture Capital (BASF) is leading a US$8 million Series B financing round in the US functional chemistry firm, NBD Nanotechnologies (NBD Nano). Headquartered in Boston, Massachusetts, NBD Nano is a speciality chemicals company with a proprietary platform technology that gives surfaces unique properties such as repellency or adhesion. BASF is joined in the round by new investor Henkel, along with existing investors including Phoenix Venture Partners, among others
"NBD Nano's products allow for a tremendous variety of applications in electronics, consumer goods, and automotive," said Markus Solibieda, Managing Director at BASF Venture Capital. "In addition, the company's technology platform provides them with a strong base for future innovations."
NBD Nano's product offerings include RepelShell plastic additives that allow any plastic resin to become more repellent than the leading fluoropolymer technologies, and InvisiPrint coatings that significantly reduce fingerprint visibility on a variety of surfaces. "These products are truly unique and will add significant value to NBD Nano's customers," added Jacob Grose, Investment Manager at BASF Venture Capital. 2
"This financing allows us to further grow our business with our customers and partners while continuing to innovate within our proprietary platform," said Miguel Galvez, CEO of NBD Nano. "We will be able to achieve the scale our customers expect from us and offer our novel solutions, which we have developed independently or in collaboration with leading industry partners, to a wider array of markets."
BASF Venture Capital was established in 2001 as a wholly owned subsidiary of BASF New Business, Ludwigshafen, Germany, with the aim of exploring new growth potentials based on investment in start-up companies and funds.
(PRA)
Copyright (c) 2017 www.plasticsandrubberasia.com. All rights reserved.