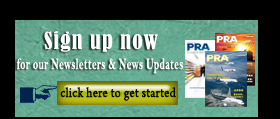 M&As: Mitsui Chemicals to acquire Asahi Kasei's TPV unit; Lanxess to buy Solvay's US phosphorus additives business
Japan's Mitsui Chemicals plans to acquire Asahi Kasei Corp.'s business for Sunvieo thermoplastic styrene elastomer (TPS), based in Japan and China. Terms were not disclosed.
Used primarily in the automotive industry, thermoplastic elastomers are being met with growing global demand as a replacement for polyvinyl chloride and vulcanised rubber. Mitsui has so far supplied its Milastomer thermoplastic elastomer for a growing range of automotive applications. It has a production capacity of 45,000 tonnes/year for Milastomer in Japan, China, Germany and Thailand.
The company's thermoplastic vulcanisate elastomer (TPV) has seen use in automotive interior skin, weather strips, steering gear boots and more. Meanwhile, its thermoplastic olefin elastomer (TPO) has been used for parts such as airbag covers.
In acquiring Asahi Kasei's Sunvieo business, Mitsui says it will add TPS to its line-up. This will allow the company to respond to a wider range of needs across numerous areas, including automotive parts and consumer products. Mitsui Chemicals also expects that it will be able to use the acquired technology to further differentiate its existing Milastomer line-up from the competition.
Meanwhile, in other news, German speciality chemicals company Lanxess says it is expanding its Additives segment and plans to acquire the phosphorus chemicals business with a US production site from Belgian chemical group Solvay. Both companies have signed an agreement to this effect. The transaction is projected to conclude in the first half of 2018, subject to customary regulatory approvals. The acquisition fully complements Lanxess's strategy to grow its business in mid-sized markets and in the regions North America and Asia.
The site in Charleston, South Carolina, includes six production units, where roughly 90 employees manufacture phosphorus chloride plus numerous derivative products such as flame-retardants and intermediates for the agrochemical industry. The business represents annual sales of around EUR65 million.
"With this acquisition, we are benefitting from a North American platform for phosphorus-based speciality chemicals – a key component of our additive business – and are able to further drive our growth in this key region," said Anno Borkowsky, General Manager of the Additives business unit at Lanxess.
With annual sales of around EUR2 billion and roughly 2,000 employees around the globe, Lanxess says the additives business is an important pillar of the group.
(PRA)
Copyright (c) 2017 www.plasticsandrubberasia.com. All rights reserved.