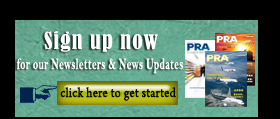 Aramco/Sabic partner in US$20 bn chemicals project
State oil giant Saudi Aramco and Riyadh-headquartered petrochemicals firm Sabic have signed a memorandum of understanding (MOU) to develop a US$20 billion fully integrated crude oil to chemicals (COTC) complex in Saudi Arabia. The COTC complex is expected to process 400,000 barrels/day of crude oil, which will produce approximately 9 million tonnes/year of chemicals and base oils and is expected to start operations in 2025.
The partners say it would be the largest COTC facility in the world and the first in Saudi Arabia, in line with the Saudi government's effort to diversify the economy beyond exporting crude oil.
Saudi Aramco President/CEO Amin H. Nasser was quoted as saying a final decision on whether to go ahead with the project would be made by the end of 2019.
He added, "This project converges the commercial and strategic interests of both Saudi Aramco and Sabic, while reinforcing Saudi Aramco's efforts to optimise the investment of our petroleum resources. COTC will also help expand our downstream portfolio, reducing our focus on the transportation sector and securing new and promising commercial opportunities."
Aramco, the world's largest oil company, has been developing its downstream business as the government prepares to sell up to 5% of its shares next year in an initial public offering (IPO).
According to reports, the complex is expected to be located at the Red Sea port city and industrial centre of Yanbu, but the partners will look at factors such as proximity to markets as well.
Sabic Vice Chairman/CEO Yousef Abdullah Al-Benyan said: "This venture will contribute to the realisation of one of the major aspirations of Saudi Vision 2030, namely achieving economic prosperity by boosting our investment capacity, diversifying the economy and creating jobs for Saudi nationals. It will help strengthen our economic growth and attract world-class quality investments thanks to our unique and strategic geographic location."
Benyan said the project could involve two or three crackers, which are used to break heavy hydrocarbons into petrochemicals. The use of so-called flexi-crackers would enable the firms to break down a range of feeds - oil, gas or naphtha.
The complex would process crude at international prices to make polyethylene, polypropylene, xylene, benzene and other products, Nasser said.
The announcement also marks a historic alliance between the two largest Saudi global entities, in addition to solidifying the country's position as a global leader in chemicals by substantially increasing production and further maximising value across the entire hydrocarbons chain through integration.
This MOU follows the Heads of Agreement (HoA) signed in June 2016 between the two companies, which governed the feasibility study for the development of a fully integrated petrochemicals complex in Saudi Arabia.
The complex is expected to create an estimated 30,000 direct and indirect jobs, and by 2030 it is expected to have 1.5% impact on the country's Gross Domestic Product (GDP), with investments being shared equally by both companies.
(PRA)
Copyright (c) 2017 www.plasticsandrubberasia.com. All rights reserved.