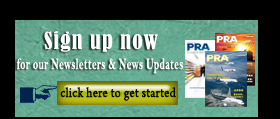 ADNOC to sell 10% of distribution unit in IPO
UAE's Abu Dhabi National Oil Company (ADNOC) says it plans to sell at least 10% of its stake in its fuel distribution unit, ADNOC Distribution, in an initial public offering (IPO), in a statement it issued. It will be listed on the Abu Dhabi bourse before the end of 2017.
The announcement by ADNOC comes at a time when Abu Dhabi and other Gulf States are privatising energy assets in order to counter the effect of lower oil prices.
ADNOC Distribution is a leading fuel distributor in the UAE with 67% market share by the number of retail fuel service stations and the largest market share in the wholesale fuel segment. It is also the operator of ADNOC Oasis convenience stores at a majority of its service stations; its 235 ADNOC Oasis convenience stores as of 30 September 2017, make it the UAE's largest retailer in the UAE by number of stores. ADNOC Distribution is also a leading marketer and distributor of fuels to commercial, industrial and government customers throughout the UAE, with a particularly dominant position in Abu Dhabi, and provides refuelling and related services at seven commercial airports in the UAE.
ANOC Distribution is a wholly owned subsidiary of ADNOC, an integrated energy company owned by the Emirate of Abu Dhabi that operates across the hydrocarbon value chain, including exploration, production, storage, refining, marketing and distribution. ADNOC was formed by the government of Abu Dhabi in 1971 to manage crude oil exploration, production and distribution in Abu Dhabi, developing Abu Dhabi into one of the world's leading oil producers and fuelling the growth of Abu Dhabi and the UAE. ADNOC is now one of the world's leading oil and gas companies with a production capacity of around 3 million barrels per day.
In line with its 2030 strategy, ADNOC has embarked on an ambitious transformation programme to unlock and create value by expanding its engagement with new strategic partners and investors. To this end, it has developed an overall strategy for a more active management of its portfolio of assets and of its capital to unlock value and drive growth and returns across every part of the ADNOC value chain. The IPO constitutes a fundamental part of the ADNOC transformation strategy.
ADNOC says it intends to remain ADNOC Distribution's long term majority shareholder.
(PRA)
Copyright (c) 2017 www.plasticsandrubberasia.com. All rights reserved.