Recycling: TotalEnergies/New Hope to construct recycling plant in Texas; Chemours in titanium dioxide recycling project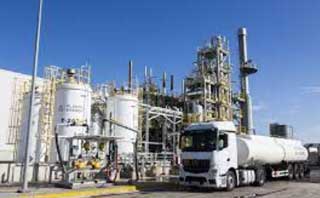 Oil/gas firm TotalEnergies and recycler New Hope Energy are in a commercial agreement under which New Hope Energy will build an advanced recycling plant in Texas to transform end-of-life plastic waste into a recycled feedstock that TotalEnergies will partly purchase and convert into virgin-quality polymers, which can be used for food-grade packaging.
The New Hope Energy plant is expected to start production in 2025 and will use a patented pyrolysis technology that was developed in partnership with Lummus Technology to process and convert more than 310,000 tonnes/year of mixed plastic waste that would otherwise be destined for landfill or incineration. TotalEnergies will use 100,000 tonnes of Recycled Polymer Feedstock (RPF) in its Texas-based production units to manufacture high-quality polymers suitable for food-grade applications such as flexible and rigid food packaging containers.
"We are pleased to partner with New Hope Energy, which offers a promising technology and the ability to scale. This new project is another concrete and significant step TotalEnergies is taking to address the challenge of plastic recycling and meet our goal of producing 30% circular polymers by 2030," said Valérie Goff, Senior Vice President, Polymers at TotalEnergies.
"TotalEnergies understands the need to increase recycling in the U.S. and abroad, and their 2030 renewable polymer goal is a testament of their commitment to the circular economy," said Rusty Combs, CEO of New Hope Energy. "Our partnership with Lummus has allowed us to provide the scale and reliability necessary to support them in this mission."
New Hope Energy is a pioneer in the field of chemical recycling. Their first plant has been successfully operating in Tyler Texas since 2018, with a current expansion underway which will make it the largest pyrolysis facility in the world.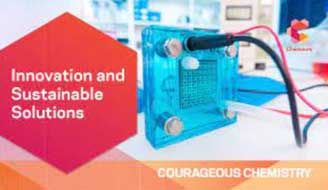 In other news, materials firm Chemours Company is leading a three-year recycling research project in collaboration with industry, academic, and government experts to develop an efficient, cost-effective, and more sustainable process for recovering titanium dioxide (TiO2) and polymers from plastic end-use products. The initiative, dubbed Remove2Reclaim, has the potential to drive significant environmental benefits, eliminating waste and reducing the amount of energy used in manufacturing, by enabling circularity across a much wider range of applications.
Current commercial scale recycling technologies do not allow polymers and additives to be effectively removed and separated, limiting the potential applications and overall quality of products made with recycled plastic. Remove2Reclaim is designed to change that. The project goal is to develop commercial-scale detection and extraction technologies that enable the removal and recovery of TiO2 and polymers for reuse.
"Through the Remove2Reclaim initiative, we hope to help crack the code on effective plastic recycling, achieving a new level of circularity for the industry," said Steven De Backer, EMEA Technical Marketing Manager at Chemours. "This initiative has the potential to reclaim thousands of tons of TiO2 from different end-of-life streams, reducing raw material demands, and creating a new TiO2 supply stream for our customers."
In the project's first year, research partners have developed a sorting mechanism to effectively identify plastic wastes that contain TiO2 and determined innovative solvent-based extraction routes to remove TiO2 from different polymer matrices. Other project milestones include developing methods and equipment to detect TiO2 in specific polymer matrices, recovering TiO2 from the polymer by dissolution route, and eventually reusing the TiO2 and polymer in new products.
"At Chemours, we aspire to be the most sustainable TiO2 enterprise in the world, and that requires applying our expertise to some of the world's greatest challenges, including plastic circularity," said Ed Sparks, President of Titanium Technologies at Chemours. "We're committed to leveraging responsible chemistry and cross-industry collaboration to solve our customers' challenges with minimal impact on our shared planet. Remove2Reclaim is a great example of this model at work."
"Remove2Reclaim is an exciting project with the potential to turn recycling ambitions into circular solutions that benefit our planet," reads a statement from Catalisti. "By bringing together leaders in the industry, academic, and government spheres, we're taking a holistic approach that engages the entire value chain. The project has gained momentum under Chemours' leadership, and we're looking forward to seeing this initiative continue making progress toward achieving its goal of producing an innovative new recycling process."
(PRA)
---
Subscribe to Get the Latest Updates from PRA Please click here
©2022 Plastics and Rubber Asia. All rights reserved.

©2022 Plastics and Rubber Asia. All rights reserved.
Home
Terms & Conditions
Privacy Policy
Webmail
Site Map
About Us
SOCIAL MEDIA