Expansions: LyondellBasell licenses PE technology to Jiangsu Hongjing New Material; Ineos awards Técnicas Reunidas contract for ethylene plant in Europe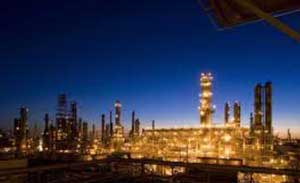 Chemical firm LyondellBasell says that Jiangsu Hongjing New Material Co. Ltd. will use its Lupotech T high-pressure PE technology at a new facility.
The process technology will be used for two 200 kilotonnes/year (KTA) vinyl acetate copolymer (EVA) lines. The facility will be located in the Lianyungang, Jiangsu Province, P.R. of China.
"Demand for both EVA and low density polyethylene (LDPE) remains strong in the current dynamic market. In particular, higher value applications such as for solar panel lamination and encapsulant are in strong demand, driven mainly by the on-going energy transition," said Neil Nadalin, Director Global Licensing and Services at LyondellBasell.
Nadalin added, "The Lupotech T process, offering both lowest operating and balanced investment cost, is the technology of choice for our customers to produce both EVA and LDPE grades".
Bai Wei, Chairman of Jiangsu Hongjing New Material Co., Ltd stated, "We gained within the Jiangsu Shenghong group companies a very pleasant experience with the LyondellBasell polyolefin technology offer in the field of high pressure technology. This is already the 4th and 5th polyolefin line based on LyondellBasell proprietary technology allowing us to produce superior polyolefin grades in high demand. Therefore, selecting LyondellBasell technology was a natural choice for expanding our production capacity with this additional project."
More than 13 million KTA of the Lupotech T process for LDPE/EVA production capacity has been licensed by LyondellBasell in over 70 lines around the world.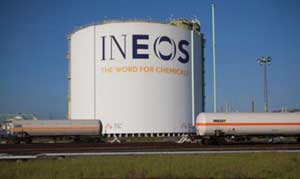 Meanwhile, in other news chemical firm Ineos has awarded Técnicas Reunidas a contract for the project management, engineering, procurement and construction management and supervision services for a world scale ethylene plant in Europe.
The facility, to be built in the Belgian port of Antwerp, will have a production capacity of 1.5 million tonnes/year. Start-up of the facility is expected in 2026.
Ineos says it will invest EUR4 billion in this project. It will be the largest capital investment made by the European chemical sector in the last 20 years.
The advanced technology applied in its development will make it the most energy-efficient and environmentally sustainable facility of its kind in Europe, it adds.
For the development of the project, the company will mobilise a team that will reach a peak of 450 professionals in Madrid, composed of process engineers and chemical engineers, among other specialties.
In addition, Técnicas Reunidas will mobilise a peak of 225 professionals for construction supervision to the Antwerp site and also to the centre where the construction of the large-scale modules, designed by Técnicas Reunidas, will be carried out.
This project is a milestone in the European chemical sector due to its size, its advanced technology and its contribution to the energy transition, Ineos adds.
(PRA)
---
Subscribe to Get the Latest Updates from PRA Please click here
©2022 Plastics and Rubber Asia. All rights reserved.

©2022 Plastics and Rubber Asia. All rights reserved.
Home
Terms & Conditions
Privacy Policy
Webmail
Site Map
About Us
SOCIAL MEDIA