M&As: Petronas to acquire Perstorp for EUR1.5 bn; Radici expands in India via US$37 mn buy of Ester Industries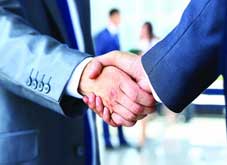 Malaysia-based Petronas Chemicals Group Berhad (PCG) is to acquire the entire equity interest in Swedish materials firm Perstorp Holding from Financière Forêt Sarl, a company under private equity firm PAI Partners, for a base purchase price of EUR1.5 billion. The acquisition of EUR1.5 billion is based on an enterprise value of EUR2.3 billion minus adjusted net debt of EUR762 million, according to PCG.
The acquisition marks the creation of a significant specialty chemicals portfolio, while enhancing its overall earnings, said PCG, which together with its wholly-owned unit Petronas Chemicals International BV (PCIBV), had entered into a conditional securities purchase agreement with the seller for the proposed acquisition.
Perstorp derives more than 80% of its revenue from the 18 preferred chemical segments identified by PCG, including surfactants, specialty polymers, specialty films, plastic additives, coatings, preservatives and biocides, and pre/pro biotics.
The latest move also follows the acquisition by PCG of BRB Group in 2019, a producer and formulator of silicones, lube oil additives and chemicals, which launched PCG into new areas aligned with its long-term growth ambitions.
Under the deal, PCIBV is required to pay a maximum of EUR45 million when Perstorp's new pentaerythritol plant in Sayakha, India, achieves mechanical completion, and the required permits to commence operations.
PCIBV is also required to repay all outstanding amounts owing by Perstorp group pursuant to certain existing financing agreements amounting to EUR851.7 million.
Set up more than 140 years ago, Perstorp has seven manufacturing sites and three R&D centres worldwide, with a diversified customer portfolio of more than 2,600 customers globally. Its top 10 customers represent 19% of the sales for the financial year ended 2021 (FY21). It has approximately 1,500 employees and has 130 product offerings within 30 product groups. It has global #1 position in several products such as trimethylolpropane (TMP) and pentaerythritol (Penta).
In FY21, Perstorp recorded approximately EUR1.33 billion in revenue and EUR248 million (RM1.21 billion) in EBITDA with an EBITDA margin of 18.6%.
PCG's existing supply of chemical/intermediates feedstock (for example olefins, methanol, n-butanol, acetic acid and syngas, among others) and industrial utilities will further support backward integration and create additional upside potential, the company said.
"Perstorp will add up to 2.3 million tonnes/year to PCG's production capacity and contribute about 28% incremental revenue to PCG on 2021 results as well as support PCG's medium-term goal of establishing 30% revenue generated from non-traditional businesses by 2030," said PCG managing director/CEO Mohd Yusri Mohamed Yusuf.
PCG, which will settle the transaction entirely via internally generated funds, had cash of RM16.39 billion as at end-2021.
The proposal will require shareholders' approval at an upcoming extraordinary general meeting. The deal is expected to be completed in the second half of 2022.
In other news, Italian materials firm RadiciGroup has acquired the engineering plastics business of India's Ester Industries for US$37 million. The purchase was made through the RadiciGroup High Performance Polymers business area, a multinational manufacturer and supplier of engineering polymers headquartered in Gandino, Italy. Ester Industries was founded by the Singhania family in 1985 and is currently listed on the Bombay Stock Exchange.
Besides engineering polymers, Ester Industries has a strong market presence in polyester packaging films, a business the Indian firm intends to continue and strengthen, it said.
In addition to High Performance Polymers, RadiciGroup has two other business areas, Specialty Chemicals and Advanced Textile Solutions. A third generation of the Radici family currently runs the company, which was founded just over 80 years ago.
"In the Indian market, a strong presence is required to react to growth opportunities in sectors with short and responsive production chains," said Maurizio Radici, Vice President/COO of RadiciGroup. "From the start, the strategy of our High Performance Polymers business area has been based on working locally in close proximity to our customers, in order to offer not only products but also prompt and efficient service near their industrial sites. Presently, the compounding business accounts for one-third of the group's total sales, and has helped make the Radici name [globally] recognised."
By operating a production plant in India, RadiciGroup can amplify its well-established commercial presence in the Indian market, added Luigi Gerolla, CEO of RadiciGroup High Performance Polymers. "This site, together with one under construction in China, is an additional building block to enlarge the group's footprint on the Asian continent and realise its growth potential. It also furthers the group's internationalisation strategy," said Gerolla.
A notable supplier to the automotive sector, the High Performance Polymers business will also become a prominent partner in the Asian market for customers in the electrical & electronics and lighting sectors as a result of this acquisition. RadiciGroup said it projects total annual sales in the Indian market to reach more than US$52 million.
The production site in India is slated to be operational at the beginning of 2023.
(PRA)
---
Subscribe to Get the Latest Updates from PRA Please click here
©2022 Plastics and Rubber Asia. All rights reserved.

©2022 Plastics and Rubber Asia. All rights reserved.
Home
Terms & Conditions
Privacy Policy
Webmail
Site Map
About Us
SOCIAL MEDIA