M&As: Gurit acquires majority share in Fiberline Composites; H.I.G. Capital to sell Valtris to SK Capital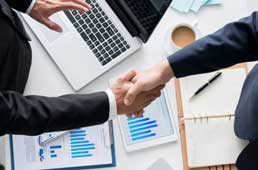 Swiss composites firm Gurit has acquired a 60% share of Fiberline Composites, a Danish manufacturer of pultruded carbon and glass fibre products used in the wind blade production. The firm was acquired for a purchase price of CHF58 million and additionally approximately CHF22 million of assumed gross debt for the whole company. Gurit has
Fiberline Composites, headquartered in Middelfart, Denmark, operates production sites in Denmark and China and employs around 300 employees. The company serves major wind turbine OEMs around the world. Founded in 1979, the company recently specialised in pultruded carbon and glass blade spar components and blade root inserts. Fiberline reached annual net sales of CHF104 million in the calendar year 2021 and is expected to grow its business dynamically as pultruded carbon components are set to replace traditional glass infused spars in longer wind blades.
Gurit acquires a 60% equity share of Fiberline from the founding Thorning family. Gurit has the right to purchase the remaining shares in the time period from FY 2024 to 2025, at pre-defined commercial terms. Should Gurit at such time however decide not to acquire the remaining 40% of equity share, then the Thorning family has the right to sell the entire company in the market, alternatively. Further details on the transaction will be disclosed in Gurit's half-year results.
The acquisition of Fiberline Composites enhances Gurit's current product offering into the wind energy market of tooling, core materials and core kitting with a major and blade structurally relevant offering of pultruded carbon and glass products. The pultrusion of carbon fibre is a rapidly growing key technology offering significant weight savings versus infused glass solutions and enables both stiffer and lighter wind blades for wind turbines further growing in size.
Fiberline Composites operations will form a new Gurit business unit called Structural Profiles. Operational synergies of co-locating the new structural profiles business with existing regional Gurit hubs will be exploited immediately, starting with manufacturing at the Gurit plant in India in the 2nd half of this year.
Meanwhile in other news, investment firm H.I.G. Capital has signed an agreement to sell its portfolio company Valtris Specialty Chemicals to an affiliate of funds managed by SK Capital Partners. Terms were not disclosed.
Valtris is a US manufacturer of specialty polymer additives and specialty chemicals for a diverse set of end markets. The company's products are said to impart performance characteristics, including flexibility, stability processability, and flame retardance, to plastics and other materials. Headquartered in Independence, OH, the company operates nine manufacturing facilities globally.
After a successful carve-out transaction from Ferro Corporation in late 2014, H.I.G. collaborated with management to expand the company's geographic reach, customer breadth and product portfolio through the acquisition of Akcros Chemicals in the US and UK in 2016 and multiple Ineos Enterprises business units in France, Belgium and the Netherlands in 2018. Additionally, it made significant investments in management, sales & marketing and new product development which resulted in EBITDA tripling during H.I.G.'s ownership.
Paul Angus, Valtris' CEO, said, "It has been a pleasure to work with H.I.G. since carving out the business from Ferro. Together, we have built a strong global leader in polymer additives that is well-positioned for robust future growth. SK's investment is a strong validation of our company and talented team and launches an exciting new chapter for Valtris."
Keval Patel, Head of US Middle Market Private Equity and Head of North American Chemicals at H.I.G., commented, "We have enjoyed working with Paul and the entire Valtris team. The successful outcome here is a direct result of execution of the plan that we set out to accomplish. We are proud of these achievements, which position the Company well for continued success under SK Capital."
The transaction is expected to close in Q3 2022 and is subject to customary closing conditions.
(PRA)
---
Subscribe to Get the Latest Updates from PRA Please click here
©2022 Plastics and Rubber Asia. All rights reserved.

©2022 Plastics and Rubber Asia. All rights reserved.
Home
Terms & Conditions
Privacy Policy
Webmail
Site Map
About Us
SOCIAL MEDIA