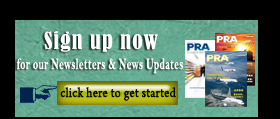 Tie-ups: BASF and Huafon to develop PU market in China; Henkel to acquire JemPak for C$118 mn
German chemicals firm BASF and Huafon Group signed a strategic cooperation agreement to extend their partnership with initiatives to develop the polyurethane, bio-fibre and spandex markets in China. The two companies will work together in the areas of technical exchange, market development, and quality raw material supply.
BASF and Huafon will jointly promote the growth of the PU market in China, especially in the Western region. Additionally, BASF will develop specialty fibre and bio-content fibre for high-end apparel products with Huafon. In the field of spandex, both firms say they will strengthen their cooperation in spandex technology, intermediate products and industrial digitalisation. The companies will also work together to optimise their raw material resources.
The two partners' business relationship stretches back more than two decades. In May 2006, chemical firm Huafon received the first batch of polytetrahydrofuran (PTHF) delivered from BASF's production site in Caojing. In 2007, Huafon was recognised as BASF's strategic partner for the spandex business, the first such agreement by BASF with a customer in China. Since 2006, BASF has helped Huafon transform from a private family business into a leading public company, especially through support in the areas of environment, health and safety performance.
With more than 11,000 employees and total assets of CNY35 billion, Huafon maintains production bases in 11 provinces and cities, and owns two public companies, three featured financial companies and seven national new high-tech enterprises. It is the largest domestic manufacturer of PU products in China.
In other news, German multi-national Henkel has signed an agreement with the Toronto Stock Exchange-listed company Acasta Enterprises Inc. to acquire JemPak Corporation, Canada, for C$118 million on a cash free and debt free basis.
In fiscal 2017, JemPak Corporation reported sales of around C$90 millioN and employs about 140 people. Based in Concord, Canada the business is focused on the US and the Canadian laundry and home care retailer brands business and offers products in attractive and growing categories such as automatic dishwashing, laundry caps and fabric finishers. It operates two manufacturing sites.
"This acquisition complements and strengthens our existing laundry and home care portfolio in North America. We will further expand our No. 2 market position in this attractive market and will strengthen our leading position in the retailer brands category in North America," explained Bruno Piacenza, Executive Vice President and responsible for Henkel's Laundry & Home Care business.
The closing of the transaction is subject to customary closing conditions and is expected to close on or about May 31, 2018.
Henkel has more than 9,000 employees in North America and operates with all three business units in the region: Laundry & Home Care, Beauty Care and Adhesives Technologies. Henkel's portfolio in North America include laundry detergents such as all, Persil, Sun, Snuggle and Purex, Schwarzkopf hair care products for retail and professional customers, Dial body care and Loctite adhesives.
In fiscal 2017, total sales in North America amounted to around US$6.2 billion. Over the past decades the business in the region was continuously strengthened through successful acquisitions, e.g. Sun Products, Loctite, Dial, National Starch's adhesives businesses as well as the hair professional companies Sexy Hair, Kenra, Alterna and Zotos.
(PRA)
---
Subscribe to Get the Latest Updates from PRA Please click here
Copyright (c) 2018 www.plasticsandrubberasia.com. All rights reserved.