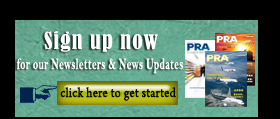 Petronas Chemicals to assess downstream projects
Malaysian integrated chemicals producer and one of the largest in Southeast Asia, Petronas Chemicals Group (PCG), will continue to assess further opportunities beyond 2020 in downstream derivatives and speciality chemicals at Pengerang, Kertih, Gebeng and East Malaysia, said its Managing Director/CEO Datuk Sazali Hamzah recently.
Sazali said that business was looking up for PCG as due to the recently imposed tariff against US imports in chemicals as well as the new capacities coming on stream, the company is well-positioned to meet the additional demand.
"The completion of Pengerang Integrated Complex (PIC), as well as the current plants that we have, will provide a lot more opportunities to grow in the area of chemicals, derivatives and specialty chemicals," he has been quoted to have said in an article in the local Star newspaper.
He also provided an update on three of the company's projects as follows:
Highly Reactive Polyisobutene (HR-PIB) project: has come on-stream in January 2018. The new world-scale HR-PIB plant has been developed at joint venture firm BASF Petronas Chemicals (with German chemical firm BASF), to add further value to its existing business at Petronas Chemicals MTBE in Gebeng, Pahang. The plant will produce high-performance fuel and lubricant additives.
Petrochemical Project in PIC: as at March 2018, the petrochemical project in the Pengerang Integrated Complex (PIC) development by Petronas, is progressing on schedule at 74% project completion while the overall PIC project is progressing at around 87% overall project progress.
Also in March, PCG concluded its shareholder agreement with Saudi Aramco for the divestment of its 50% interest in PRPC Polymers.
The petrochemical projects in PIC, which are scheduled to be operationalised in 2019, are significant growth projects for PCG to broaden its product portfolio and further diversify into derivatives, specialty chemicals and solutions, while expanding PCG's existing production capacity.
Integrated Aroma Ingredients Complex: has been initiated in phases and is currently being conducted in a step-wise approach. It is a joint venture project undertaken together with BASF Petronas Chemicals.
The complex produces aroma ingredients namely citral, citronellol and L-menthol for the growing fragrance and flavour industries.
The project, the first to use BASF's technology outside Europe, marks PCG's foray into the highly attractive niche and specialty play, which are less affected by cyclicality compared to commodity chemicals.
Aroma ingredients are sold to the flavour and fragrance industry, mainly in home and personal care products and in the food industry as well as pharmaceutical applications.
(PRA)
---
Subscribe to Get the Latest Updates from PRA Please click here
Copyright (c) 2018 www.plasticsandrubberasia.com. All rights reserved.