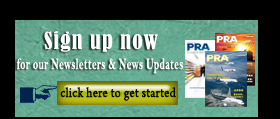 Partnerships: Agilyx/Ineos to jointly recycle PS; DSM/Chromatic to develop 3D printing materials
Agilyx Corporation and Ineos Styrolution have entered an agreement to deploy Agilyx's de-polymerisation technology at or near to an Ineos Styrolution facility in North America. The aim is to convert post-consumer polystyrene waste into styrene monomer that can be used to re-manufacture new polystyrene products.
The cooperation objectives defined in the MOU between Agilyx Corporation and INEOS Styrolution are the natural next step to set up a chemical recycling infrastructure and establish a circular economy for polystyrene.
Located in Oregon, Agilyx opened its first commercial waste polystyrene-to-styrene oil chemical recycling plant recently. The plant recycles up to 10 tonnes/day of previously unrecoverable polystyrene waste (foam cups, packaging materials, and Styrofoam) to produce high-quality styrenic polymers. The company has also commercialised a technology that converts mixed plastics to high quality VGO crude. Agilyx is working with waste service providers, municipalities, refiners, and private and public enterprises to develop closed-loop industrial solutions for mixed waste plastics.
Ineos Styrolution says it is committed to driving the advancement of the de-polymerisation technology. Together with several research institutions, the company is working on a technical feasibility study and is aiming at the development of a holistic recycling concept in collaboration with waste management companies.
Both companies are committed to drive the "chemical recycling" technology forward, which is based on the de-polymerisation of post-consumer polystyrene waste. This technology aims at achieving virgin, high-quality polystyrene ultimately suitable for food-contact applications and medical applications.
Meanwhile in other news, Dutch materials firm DSM has entered a preferred partnership with US-based Chromatic 3D Materials to introduce thermoset materials for 3D-printing of finished manufactured goods. With the collaboration, DSM says it further expands its portfolio, now offering the broadest selection of 3D printing materials for the broadest range of printing technologies.
"Additive manufacturing or 3D printing technology has the potential to fundamentally change the way products are manufactured – offering consumers personalised and customised products currently not feasible," says Hugo da Silva, Vice President of Additive Manufacturing at DSM. "This requires that manufacturers have a choice of the best combination of material, printing process and software for their application needs. With this partnership with Chromatic, we can offer our customers industrial-grade thermosets currently not available for additive manufacturing."
Chromatic 3D is one of the few companies that know how to develop technologies to 3D-print with thermosets, a broad class of materials offering adaptability, durability and resilience not possible with thermoplastics used in conventional 3D printing processes.
Combining DSM's global market access and expertise with Chromatic's patented technology, the partners will jointly develop thermoset materials that DSM's customer's strategic growth markets are looking for to 3D-print end-use applications. Initial products to be rolled out by DSM include industrial-grade soft and durable thermosets, which are complementary to DSM's current portfolio of thermoplastics for fused filament fabrication (FFF). Starting immediately, the companies will build a broader portfolio based on customer needs in the strategic markets of footwear (in- and midsoles), transportation (such as in the growing area of automotive electronics), healthcare, electronics and tooling.
Chromatic 3D has been a pioneer in the development of 3D printable thermosets, which include materials such as polyurethanes, silicones and epoxies. Compared to more traditional thermoplastics, thermosets offer a higher level of adaptability, durability and resistance, making them suitable for end-use parts.
(PRA)
---
Subscribe to Get the Latest Updates from PRA Please click here
Copyright (c) 2018 www.plasticsandrubberasia.com. All rights reserved.