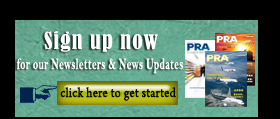 CVC Capital to acquire composites player Alpha
US-based Alpha Corporation's subsidiary AOC Resins, a supplier of unsaturated polyester and vinyl ester resins; gel coats; colourants; additives; and synergistic material systems for composites and cast polymers, is to be acquired by Luxembourg-headquartered private equity firm CVC Capital Partners. No financial terms were disclosed.
The company has six plants in North America and additional sites around the globe in Europe, Asia and Mexico.
Upon completion of the transaction, AOC, under the ownership of CVC, plans to work closely with Swiss-based Aliancys, a manufacturer of quality resins and a CVC portfolio company, to create a global leader in the industry. Aliancys' products are sold to various composites end users in the automotive, building and construction, marine and relining/CIPP sectors.
Steven Buyse, Partner at CVC, said: "AOC is an outstanding business and together with Aliancys, this will create a robust group of companies with a diverse product mix and wide geographic reach to serve our customers globally. We look forward to working with both AOC and Aliancys and continue to develop high performance composite resins."
Fred Norman, CEO of AOC, said: "We are excited about entering into the next chapter of AOC's growth with the support of CVC Capital Partners and Aliancys. AOC and Aliancys are highly complementary businesses and the combination of R&D processes, broad portfolios and operational know-how will lead to significant added value for our customers and for their end users."
Bert Bakker, CEO of Aliancys, said: "AOC's business culture is very compatible with that of Aliancys, as they share our commitment to innovation, continuous improvement and customer focus. This is a winning combination for the industry."
CVC Capital Partners is a leading private equity and investment advisory firm. Founded in 1981, CVC today has a network of 23 offices and approximately 400 employees throughout Europe, Asia and the U.S. To date, CVC has secured commitments of over US$107 billion from some of the world's leading institutional investors across its private equity and credit strategies. In total, CVC currently manages over US$65 billion of assets. Today, funds managed or advised by CVC are invested in 50 companies worldwide, employing c. 310,000 people in numerous countries. Together, these companies have combined annual sales of over US$70 billion.
(PRA)
---
Subscribe to Get the Latest Updates from PRA Please click here
Copyright (c) 2018 www.plasticsandrubberasia.com. All rights reserved.