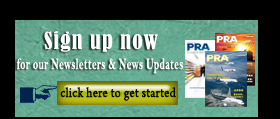 Automotive: Electric vehicles to rev up Solvay's business in Asia
Also, download this story from the electronic issue here
Elon Musk's US automotive company Tesla has been trailblazing the electric vehicles market to accelerate the transition to a sustainable automotive market. Even with its recent shortcomings of massive losses and slow roll-out of its latest massmarket Model 3, Tesla has laid the foundation for companies like Belgian materials supplier Solvay that is confident of e-mobility making an impact in the Asian region.
Electrification process underway
With China accounting for nearly one-third of the world's automotive production, the share of both hybrid and fully electric vehicles manufactured in China has been set to an ambitious target of 20% by 2025, which represents almost 7 million vehicles.
It is this future market that has encouraged Solvay Performance Polyamides to fervently promote its Technyl polyamide (PA) portfolio, advanced services and support for automotive OEMs and Tier customers in China, to make the switch to metal replacement applications.
China is also the company's largest market, representing 40% of capacity in Asia. "We have had year-on-year growth of up to 10%, thanks to the market drivers and development of new projects with new customers," said Bertrand Lousteau, Performance Polyamides Asia Pacific Vice-President.
And with this in mind too, the company is ramping up its capacity for PA6/66 and its derivatives by 20%, with a new compounding line every two years to follow the growth of the market, said Lousteau.
Although the transition from combustion engines to fully electric vehicles will take some time in Asia, mainly due to infrastructure challenges, Lousteau says that plug-in hybrid electric vehicles will fill the gap in the meantime.
To cater to this, Solvay has been expanding its Technyl services for Chinese OEMs and Tier I's at its Application Part Testing (APT) centre in Shanghai, which was opened in 2016 to facilitate this.
"Solvay's R&D investment in China represents 3-5% of our turnover," added Marilyn Lye, Commercial Managing Director APAC, Performance Polyamides.
She explained further that of the services offered at the Shanghai R&D centre are the CAE-powered MMI Technyl Design, a Multiscale modelling, Mechanical calculation and Injection moulding simulation (MMI) to help engineers understand the real behaviour of materials, as well as Sinterline PA6 powders for rapid prototyping.
"These kinds of services cater to shorter product lifecycles and allow for fast prototyping. Furthermore, dedicated capacities at the centre are constantly being expanded, such as for pulsated air burst pressure and vibration testing, electro-dynamic shaker and stone impact, oil circulation and oil separation test benches."
New grades for lighter vehicles
In lightweighting, which is a key factor towards improving the driving range of a vehicle, Lousteau says material companies face a "long battle" in Asia, with total plastic content hovering at 6 kg, compared to 25 kg in Europe.
But already, many steel, aluminium and even magnesium automotive components have been successfully replaced by PAs, with Solvay working with local Chinese players and OEMs, said Lousteau. "Plastics facilitate design freedom allowing for complex function integration and ease of processing."
Besides gearshifts and pedals, the oil filter module is one key application example that demonstrates how Technyl PA66 can effectively replace metal, resulting in major weight savings (around 35%) and total cost reductions (approximately 30-40%) and greater functionality as well as reliability through part integration, according to Lousteau.
Another major benefit of replacing metals with plastics is lower vibration and noise generation, as the sound dampening characteristics of polymers help with the acoustic performance of the car, extremely important for smaller engines and quieter all electrics.
And with the trend towards downsizing of engines, resulting in higher temperatures, especially in hybrid vehicles, Solvay expects high demand for high temperature flame-retardant (FR) grades used in connectors and charging infrastructures. It is, thus, promoting its e-range of PAs that have been developed to meet major challenges and disruptive trends such as connectivity and autonomy and growing need for improved electrical and electronic components performance.
Meanwhile, orange is the new black for ease of identification in automotive parts. "We have also developed a range of highly stable Technyl orange coloured grades," said Marilyn, adding that it is directed at components designed to handle high voltages, such as connectors, circuit breakers and insulators.
High-heat material for under-the-hood
Working to close the gap between the higher priced PA66 and higher temperature polyphthalamide (PPA) resins, Solvay has unveiled Technyl Red J, a PA material specially designed for turbocharger systems running at continuous temperatures up to 220°C.
"Auto makers have recently been refining the real operating temperatures needed for thermal management systems and have realised that traditional high-heat polymers appear to be over-engineered and can also be too brittle to maintain required thermal, pressure and chemical performance over time," says Lousteau.
Red J, which made its launch at the recent Chinaplas show in Shanghai, is the top-of-the-range building block of the Technyl Red offering for thermal management systems. It will target applications such as air intake manifolds, charge air coolers, turbo air ducts, resonators, cylinder head and engine covers.
Its features include long-term heat ageing performance of up to 220°C (at 2,000 hours) or 210°C (at 3,000 hours). Based on patented PA66/6T technology, Red J flows like PA66, ensures high chemical resistance and excellent surface aspect, said Lousteau.
In addition, it is highly suitable for both vibration and hot gas welding, delivering high burst pressure levels confirmed in extensive pulsated air pressure tests at Solvay's R&D centre. Recommended melt and mould temperatures are significantly lower than competitive PA4.6 or PPA resins, which saves energy during processing and minimises part cooling time.
"Red J is a good benchmark for the industry," added Lousteau, explaining that the resin will be compounded at Solvay's facility in China.
(PRA)
---
Subscribe to Get the Latest Updates from PRA Please click here
Copyright (c) 2018 www.plasticsandrubberasia.com. All rights reserved.