Green tie-ups: Chiyoda/University of Toyoma/HighChem to produce p-xylene from C02; DIC/Idemitsu Kosan to explore production of biomass PS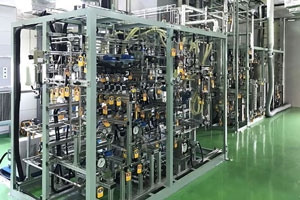 Japan's HighChem Co, University of Toyama and Chiyoda Corporation have announced the first successful production and purification of p-xylene from CO2.
The University of Toyama, Chiyoda, HighChem, Nippon Steel Engineering, Nippon Steel Corporation and Mitsubishi Corporation have been collaborating on producing p-xylene from CO2 following selection for the NEDO 2 project, 'Development of Technologies for Carbon Recycling and Next-Generation Thermal Power Generation', including reduction of CO2 emissions and utilising CO2 for chemical materials.
Since March 2022, Chiyoda's pilot plant in Koyasu Research Park has used HighChem's industrial catalyst based on achievements of research by the University of Toyama to produce p-Xylene compounds utilising CO2 as feedstock, and purified p-xylene in external facilities using conventional methods. This achievement accelerates the commercialisation of the technology, say the companies.
P-xylene produced from CO2, as with conventional p-xylene, is applicable to many types of resins and relevant chemicals via Purified Terephthalic Acid (PTA). However, resins and chemicals produced from CO2 benefit the environment by enabling carbon recycling and reducing CO2 emissions.
Commercialising with the Mass Balance Approach (as one potential procedure) enables p-Xylene produced from CO2 to be incorporated into the conventional p-xylene supply chain, delivering the advantages of CO2 emission reduction to the market.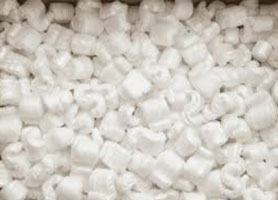 In other news, DIC Corporation says that it has reached an agreement with Idemitsu Kosan Co to build a new biomass plastics supply chain, as well as to begin exploring the production of biomass polystyrene. Actual production of biomass polystyrene, at DIC's Yokkaichi Plant, is scheduled to commence by the second half of the fiscal year 2023.
Because it is derived from plant matter, a renewable resource, biomass naphtha boasts lower CO2 emissions than conventional petroleum-derived naphtha.
Idemitsu Kosan's biomass naphtha–based styrene monomer† has earned ISCC PLUS certification under the International Sustainability and Carbon Certification (ISCC) system‡, verifying its sustainability, in line with which the company employs the mass balance approach§ for the products its supplies. DIC also expects to obtain ISCC PLUS certification in the first half of the fiscal year 2023, positioning the two companies to begin the production of biomass polystyrene as scheduled.
Biomass plastics supply chains require stronger partnerships at all stages—from production of raw material biomass naphtha through to the production of biomass polystyrene—than those for conventional products. DIC and Idemitsu Kosan have agreed on a basic policy of contributing to the reduction of CO2 emissions in the plastics industry for the new supply chain they will build.
Through this partnership, the two companies say they will continue to strengthen their cooperation with customers and suppliers, to ensure the new supply chain's carbon neutrality and contribute to a circular economy.
(PRA)
---
Subscribe to Get the Latest Updates from PRA Please click here
©2023 Plastics and Rubber Asia. All rights reserved.

©2023 Plastics and Rubber Asia. All rights reserved.
Home
Terms & Conditions
Privacy Policy
Webmail
Site Map
About Us
SOCIAL MEDIA