Green materials; SK Chemicals acquires Chinese green firm Shuye for US$100 mn; Mitsubishi Chemical launches study to commercialise chemical recycling of PC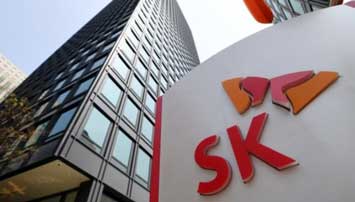 South Korea's SK Chemicals says it has accelerated its entry into the global market and business expansion with what it says is the world's first chemically recycled BHET (r-BHET) plant of 70,000 tonnes/year and chemically recycled PET plant of 50,000 tonnes/year, with its acquisition of Chinese green materials firm Shuye.
SK Chemicals announced that it has also signed an asset transfer agreement related to the chemically recycled BHET and chemically recycled PET business division of Shuye, a Chinese company specialising in green materials. The acquisition price for this deal is approximately US$100 million.
SK Chemicals' acquisition of Shuye's assets includes a depolymerisation plant that chemically decomposes waste plastics to produce recycled BHET and a CR-PET production facility that uses the r-BHET produced here to make PET again, which can be sold separately.
As a result, SK Chemicals has secured the world's first commercially available polyester chemically recycled raw materials and production facility, which can be sold separately.
Through the acquisition of Shuye's assets, SK Chemicals says it has obtained a commercial production system for chemically recycled BHET and products that utilise depolymerisation technology about 1-2 years ahead of other domestic companies. By producing recycled plastic raw materials such as waste PET in China, where there is abundant supply, SK chemicals adds it is expected to gain a high level of price competitiveness.
Through this investment, SK Chemicals has completed a recycled plastic value chain that extends to chemically recycled BHET, chemically recycled PET, and chemically recycled copolyester (CR-Copolyester), securing the sustainability of copolyester, which is its core business, and laying the groundwork for new growth.
SK Chemicals' adds its strategy is to supply chemically recycled PET to the domestic and foreign food and beverage bottle markets, as well as the food packaging market. In addition, the company plans to enter high-value-added markets, such as industrial specialty fibres, where the use of physically recycled PET is difficult, and take the lead in the global US$7.6 billion market.
The company also plans to sell the chemically recycled BHET as a standalone product to polyester manufacturers who want to produce recycled products.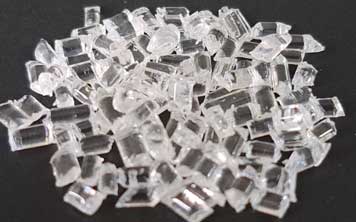 In other news, Japan's Mitsubishi Chemical Group (the MCG Group) says it has started a study aimed at realising a processing capacity of approximately 10,000 tonnes/year by 2030, seeking to commercialise the world's first chemical recycling by depolymerisation of polycarbonate resin (PC resin). A bench facility for a verification study is currently under construction at the Fukuoka Plant, with completion scheduled for August 2023.
The MCG Group plans to complete demonstration experiments during the same fiscal year and then proceed with specific commercialisation studies.
PC resin is an engineering plastic with excellent transparency, impact resistance, heat resistance, and dimensional stability, and is often used for automobile interior parts, headlamps, building materials, etc.
Currently, it is common to recycle used PC resin through mechanical recycling, in which it is pulverised, melted, and then remoulded. However, there is a problem of not being able to obtain recycled resin of sufficient quality if degraded or different resins are mixed in. In contrast, chemical recycling, in which used PC resin is depolymerised, returned to monomers, and then polymerised again, makes it possible to recycle a wider range of used PC resin into high-quality recycled PC resin.

MCG Group aims not only to establish chemical recycling technology, but to build a recycling system for used PC resin. It plans to actively cooperate with companies that use PC resin in their products.
(PRA)
---
Subscribe to Get the Latest Updates from PRA Please click here
©2023 Plastics and Rubber Asia. All rights reserved.

©2023 Plastics and Rubber Asia. All rights reserved.
Home
Terms & Conditions
Privacy Policy
Webmail
Site Map
About Us
SOCIAL MEDIA