Expansions: LyondellBasell commissions world's largest PO/TBA unit in US; Chimei starts up 350 kt/yr PS plant in China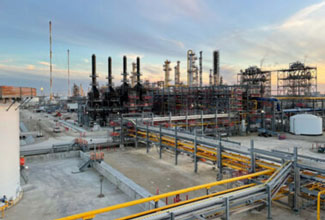 Chemical firm LyondellBasell (has successfully started up the world's largest propylene oxide (PO) and tertiary butyl alcohol (TBA) unit in Texas, US. These new assets on the US Gulf Coast have a capacity of 470,000 tonnes/year of PO and 1 million tonnes/year of TBA and its derivatives.
The PO/TBA project is a split facility design, intended to optimise production and leverage synergies shared by the LyondellBasell Channelview Complex located in Channelview, Texas, and the LyondellBasell Bayport Complex located in Pasadena, Texas. The 140-acre PO/TBA plant was built at the Channelview Complex, while the associated 34-acre ethers unit, which will convert TBA to oxyfuels, was built at the Bayport Complex.
The project is part of the company's multi-billion dollar series of investments along the US Gulf Coast. Based on an analysis by the Greater Houston Partnership, the LyondellBasell PO/TBA project is estimated to generate more than US$450 million in tax benefits for the county, school district, community college and other local taxing districts over a 10-year period.
The development of LyondellBasell PO/TBA operations began at the Bayport Complex, with the first PO/TBA unit starting up in 1969. Through 50-plus years of global experience with PO/TBA operations and applying new innovations in yield improvement and PO recovery, the PO/TBA plant at the Channelview Complex is the most energy efficient PO/TBA facility in company history.
PO goes into making polyurethane foam typically used to create mattresses and car and furniture seat cushions. It is also used to make insulation, which can be used to increase the energy efficiency of homes and businesses. Other common end uses for these products include liquid detergents, toothpaste, cosmetics, paints and spandex fabrics.
TBA is converted to produce two ether-based oxyfuels, methyl tertiary butyl ether (MTBE) and ethyl tertiary butyl ether (ETBE). Both MTBE and ETBE are high-octane fuel additives that help gasoline burn more efficiently, reducing emissions from automobiles.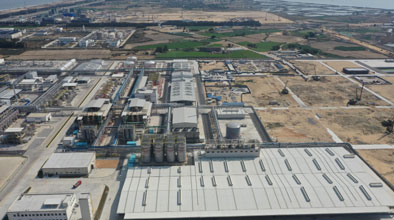 Meanwhile in other news, Zhangzhou Chimei Chemical Co has announced the official start of mass production at its newly-built polystyrene (PS) production lines, with a capacity of 350,000 tonnes/year. The lines are expected to be fully operational in the second half of this year. The construction of the PS plant took 20 months.
Combined with the PS production capacity of Zhenjiang Chimei, it will strengthen the group's presence and bring its total PS production capacity to 920,000 tonnes/year.
Zhangzhou Chimei Chemical Co., Ltd., a reinvestment by Chimei Corporation, was founded in August 2018. It is located in the Gulei Port Economic Development Zone in Zhangzhou, Fujian.
The first phase of the plant's ABS capacity of 450,000 tonnes/year started in September 2021 and will increase to 600,000 tonnes/year, together with the PC capacity of 180,000 tonnes/year expected to start in 2025, bringing the plant's total future capacity to 1 million tonnes/year.
This new plant is part of a set of investments by Chimei to double PS capacity in mainland China between 2021 and 2024.
(PRA)
---
Subscribe to Get the Latest Updates from PRA Please click here
©2023 Plastics and Rubber Asia. All rights reserved.

©2023 Plastics and Rubber Asia. All rights reserved.
Home
Terms & Conditions
Privacy Policy
Webmail
Site Map
About Us
SOCIAL MEDIA