M&As: Univar bought by Apollo for US$8 bn; LyondellBasell to acquire Italian recycler Mepol Group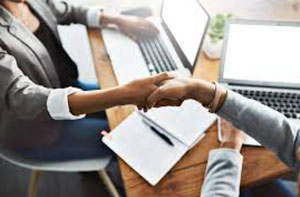 US private equity firm Apollo Global Management is taking Univar Solutions Inc. private in a deal worth about US$8.1 billion. Univar will continue to operate under its name and brand. The transaction is expected to close in the second half of 2023. The acquisition includes a minority investment from a wholly owned subsidiary of the Abu Dhabi Investment Authority (ADIA).
The transaction will be financed with equity provided by the Apollo Funds, a minority equity investment from a wholly owned subsidiary of ADIA and a committed debt financing package.
Shareholders of Univar, which deals with specialty chemicals and ingredients distribution, will receive US$36.15 per share in cash.
Univar's board has approved the transaction, and it still needs approval from Univar shareholders.
Once the deal closes, Univar will no longer trade on the New York Stock Exchange.
Early this year, German chemicals distributor Brenntag said it had terminated its preliminary buy-out discussions with Univar Solutions. But Univar then said it would continue discussions relating to other indications of interest that have been received with respect to a potential transaction.
David Jukes, President/CEO of Univar Solutions, said, "Over the last three years, we have transformed the company, putting the customer at the centre of all we do, which has solidified our position as a leading value-added service and solution provider. This transaction reflects the success of our strategy and delivers substantial value to our shareholders."
Meanwhile in other news, LyondellBasell and Mepol Group have entered into a definitive agreement for LyondellBasell to acquire Mepol Group, a manufacturer of recycled, high-performing technical compounds located in Italy and Poland, consisting of Mepol S.r.l. and its subsidiaries Polar S.r.l. and Industrial Technology Investments Poland Sp. Terms were not disclosed.
"This acquisition demonstrates LyondellBasell's commitment to move the circular economy forward," said Torkel Rhenman, executive vice president of Advanced Polymer Solutions. "With Mepol Group's expertise in sustainable compounds and LyondellBasell's scale, we will enhance our CirculenRecover and other sustainable solutions for our customers."
Mirco Melato, CEO of Mepol commented, "We are delighted to join forces with LyondellBasell, an industry leader we have admired for many years. LyondellBasell shares our commitment towards sustainability and with its scale and resources, the combined business will be better positioned to address customer needs."
LyondellBasell says it continues to pioneer circular and low carbon solutions for its customers. The company began engineering work for a new advanced recycling plant at its Wesseling, Germany, site in November last year. LyondellBasell has existing mechanical recycling facilities in the Netherlands and Belgium and is developing new plastic waste sorting and recycling plants in Houston, Germany, China and India, which was announced during the fourth quarter of 2022.
The transaction closing is subject to regulatory approval and other customary closing conditions. During this period, Mepol Group will continue to operate on a standalone basis.
(PRA)
---
Subscribe to Get the Latest Updates from PRA Please click here
©2023 Plastics and Rubber Asia. All rights reserved.

©2023 Plastics and Rubber Asia. All rights reserved.
Home
Terms & Conditions
Privacy Policy
Webmail
Site Map
About Us
SOCIAL MEDIA