Green tie-ups: Petronas Chemicals partners with KDEB, One Biosys in circular economy; Mitsubishi Chemical, Toyota Tsusho partner on olefins, derivatives production from bioethanol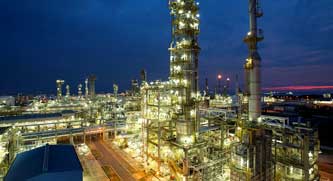 Malaysia's Petronas Chemicals Group Bhd (PCG) plans to work with KDEB Waste Management (KDEBWM), and One Biosys Sdn Bhd for the supply of plastic waste as well as look at building waste segregation facilities in the country.
Under the MoU, KDEBWM and One Biosys will supply plastic waste that consists of polyethylene (PE), polypropylene (PP), as well and polyethylene terephthalate (PET) to PCG for the production of circular products for food packaging, healthcare, household and industrial applications.
The MoU also covers a joint feasibility study to evaluate the commercial viability of building waste segregation facilities in the country, which will ensure effective plastic waste segregation.
PCG managing director/CEO Mohd Yusri Mohamed Yusof said the transition to a circular economy requires new solutions to address the gaps in the plastic value chain — from better waste management to improving the economic viability of recycling solutions.
"This partnership is our next step towards realising our aspiration to be a solutions partner in addressing plastics pollution in Malaysia following our partnership with Plastic Energy Ltd in 2019 to establish a facility to convert contaminated, low quality, mixed plastic waste into pyrolysis oil. With this MoU, we are able to accelerate our initiatives towards a circular economy in ensuring sustainable consumption and production of plastics," he added.
One Biosys specialises in eco-environment with specific focus on material recovery and engineering, through microbiology and nano-technology systems, ecosystem engineering products and services.
KDEBWM is a wholly owned subsidiary company of Menteri Besar Selangor Incorporated (MBI) entrusted to manage domestic waste collection, public cleansing and bulky waste at Industrial, Commercial and Institutions as well as cleaning of public parks serving 12 municipalities within Selangor, Malaysia.
In other news, Japan's Mitsubishi Chemical Corp. (MCC) and Toyota Tsusho Corp. have begun a joint consideration to manufacture and sell ethylene, propylene, and their derivatives using bioethanol as a raw material, with an aim to commence operation in 2025.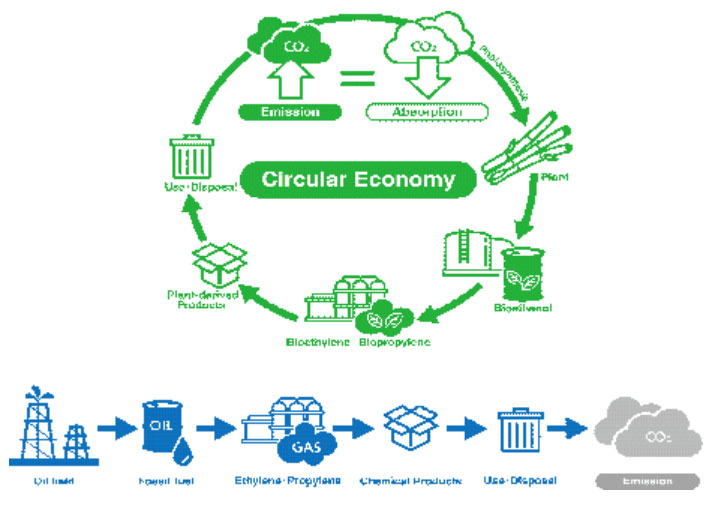 MCC and Toyota Tsusho are working on the commercialisation of various recycling processes and aim to realise a recycling-oriented society by switching from raw materials derived from fossil fuels to plant-derived materials.
In order to make a wide range of products more sustainable, including products which are generally difficult to collect and recycle among packaging/containers and sanitary goods, both companies have decided to examine how to commercialise the manufacture and sale of ethylene, propylene, and their derivatives made from plant-derived raw materials.
MCC and Toyota Tsusho will evaluate the manufacture of 100% plant-derived ethylene (bioethylene) and its derivatives using bioethanol as a raw material, and the manufacture and sale of the first plant-derived propylene in Japan (biopropylene) and its derivatives using bioethylene as its raw material.
Both companies will investigate the market need for bioethylene, biopropylene, and their derivatives and conduct a concrete feasibility assessment with an aim to commercialise by 2025. In addition, MCC and Toyota Tsusho will quantify the GHG reduction over the entire life cycle of these products and promote efforts to reduce environmental burden.
"There is a growing need for plastic reuse and recycling to achieve the realisation of a sustainable recycling-oriented society. There are also strong expectations for realising a sustainable lifecycle by using plant-derived materials," the firms add.
(PRA)
---
Subscribe to Get the Latest Updates from PRA Please click here
©2022 Plastics and Rubber Asia. All rights reserved.

©2022 Plastics and Rubber Asia. All rights reserved.
Home
Terms & Conditions
Privacy Policy
Webmail
Site Map
About Us
SOCIAL MEDIA