Expansions: SI expands antioxidant capacity in China, OMV and Alba to build recycling sorting plant in Germany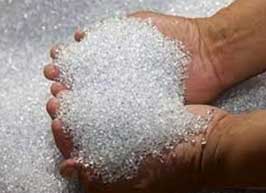 US-based performance chemical supplier SI Group says it has expanded capacity to make phenolic ester antioxidants at its factory in Jinzhou, China. The chemicals are used in lubricants and plastics. The products include Ethanox 4716 and Naugard PS48 hindered phenolic ester antioxidants. The new capacity is now operational. The capacity expansion will help address the growing demand for antioxidants in the lubricants and plastics industries in Asia Pacific and further strengthens SI Group's position, it adds.
Joey Gullion, Chief Commercial Officer comments, "Our investment demonstrates SI Group's commitment to supporting our customers' growth in both the lubricants and plastics industries and is aligned with our brand promise to deliver the solutions they need with increased security of supply."
SI Group has a long history of manufacturing antioxidants for use in industrial lubricants, automotive fluids, and engine oils. Ethanox 4716 is an easy-to-handle liquid antioxidant, with low volatility designed for use in high-temperature applications such as engine oils where it efficiently protects against lubricant degradation, extends lubricant life, and contributes to reduced emissions.
The company also has a broad portfolio of chemistries and innovative solutions for the polyol and polyurethane industries. Naugard PS48 stabiliser is a liquid phenolic antioxidant that provides protection against degradation across many polymer applications. Naugard PS48 stabiliser is a low volatility and low viscosity antioxidant that is effective at reducing scorch in flexible polyurethane foam production.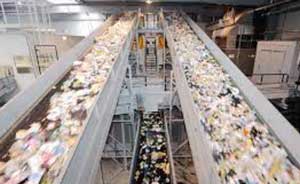 In other news, OMV, the i integrated oil, gas and chemicals company, headquartered in Vienna, and Alba Recycling, the raw materials provider and leader in recycling and zero waste solutions, announce that they are looking to jointly build and operate a sorting plant in Walldürn, Germany, for the further sorting of mixed plastic waste for chemical recycling. A final investment decision is expected in 2022.
Alba Recycling operates five sorting plants in Germany for lightweight packaging and sorts roughly one third of Germany's lightweight packaging waste – over 800,000 tonnes/year. It thereby has Germany's biggest sorting capacity at present combined with high output quality and high recycling rates.
The collaboration will secure the delivery of high-quality suitable feedstock for chemical recycling from Alba to OMV to help close the loop for plastics. The sorting plant will have the capacity to process 200,000+ tonnes/year of post-consumer mixed waste into suitable feedstock for the production of virgin polyolefins. This i sorting process facilitates the further extraction of polyolefins from a waste fraction that currently requires incineration. The process has been tested at industrial scale and the and the output has been successfully processed as feedstock in OMV's ReOil pilot plant.
OMV was among the first companies to develop a technology for the chemical recycling of used plastics more than a decade ago. A ReOil pilot plant has been operating in the Schwechat Refinery in Austria since 2018, capable of turning 100 kg of used plastics into 100 l of synthetic feedstock per hour. The pilot plant has been running for a total of 14,500 hours since its commissioning, enabling an improvement in the thermal cracking process and supporting the further scale up of the ReOil technology. OMV has taken the final investment decision for a scaled-up demo plant with a capacity of 16,000 tonnes/year, set to start operations in 2023. Ultimately, OMV's goal is to establish a commercially viable, industrial-scale plant by 2026.
(PRA)
---
Subscribe to Get the Latest Updates from PRA Please click here
©2022 Plastics and Rubber Asia. All rights reserved.

©2022 Plastics and Rubber Asia. All rights reserved.
Home
Terms & Conditions
Privacy Policy
Webmail
Site Map
About Us
SOCIAL MEDIA