BASF expansions: Ups capacity for plastic additives in Europe; Doubles capacity for dispersion in Indonesia for medical gloves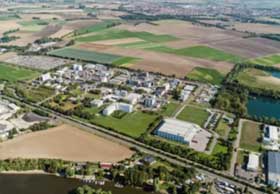 German chemical company BASF will increase production capacity for its hindered amine light stabilisers (HALS) at sites located in Pontecchio Marconi, Italy and Lampertheim, Germany. As part of a multi-step investment plan, BASF says it aims to support the growing demand for light stabilisers used in applications.
"We see a growing demand for sustainable materials used in applications like automobiles, construction materials and greenhouses, to tackle the global challenges of today and the future. As a globally leading manufacturer and supplier of light stabilizers, we are expanding our production footprint to be able to meet the growing demand of our customers," said Dr. Achim Sties, Senior Vice President, Performance Chemicals Europe, BASF. "The complementing infrastructure investment will also help to increase the resilience and efficiency of our operations. We are committed to remain the trusted and reliable partner to our customers."
The growing scrutiny on the use and disposal of plastics is driving the industry to focus on more sustainable solutions. Enabling plastic materials in use for as long as possible in specific applications will minimise waste. The integrity and durability of plastic materials can be adversely affected by exposure to sun and artificial light, which leads to a breakdown of the chemical bonds in a polymer.
Photodegradation leads to cracking, chalking, and a weakening of physical properties such as impact resistance and tensile strength. BASF's HALS Tinuvin, Chimassorb, and Uvinul play a key role in protecting polymers from UV radiation and are effective inhibitors of free-radical induced degradation. This characteristic helps to extend product lifetimes.
The production sites at Pontecchio Marconi and Lampertheim are world-scale, strategic production locations for HALS and NOR HALS to service customers globally. BASF has continuously invested in updated and expanded production capabilities, including surrounding infrastructure, to ensure highly efficient production of the best quality products.
BASF runs a global production network and is the only supplier of plastic additives with production sites on four continents.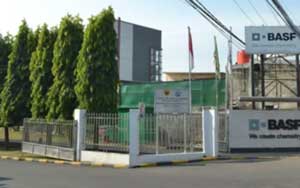 In related news, as part of the efforts to support the increasing demand for medical gloves globally due to Covid-19 pandemic, BASF is planning to double its Softex production capacity at its Cimanggis site in Indonesia. Softex is a dispersion used in medical exam glove production.
"Since its establishment in 1979, the Cimanggis site is an important production facility for the region. BASF has also upgraded its facilities to enable the supply of high-quality materials used in the production for medical gloves. The Covid-19 pandemic has driven a high demand for medical gloves globally, from 340 billion pieces in 2019 to 500 billion pieces in 2021," said Dr. Laszlo Szarvas, Vice President, Business Management Home Care, I&I and Industrial Formulators, Care Chemicals, BASF Asia Pacific.
"ASEAN is an important medical glove manufacturing hub with global reach. In close collaboration with our customers, BASF has expanded new technical pathways in major fast-growing medical glove manufacturing markets, located in ASEAN and China. BASF's decision to expand Softex production capacity demonstrates that we are committed to ensuring supply reliability," he added.
(PRA)
---
Subscribe to Get the Latest Updates from PRA Please click here
©2022 Plastics and Rubber Asia. All rights reserved.

©2022 Plastics and Rubber Asia. All rights reserved.
Home
Terms & Conditions
Privacy Policy
Webmail
Site Map
About Us
SOCIAL MEDIA