M&As: Vitol to invest in Danish recycling company; CBD Global Sciences to acquire renewable plastics firm Pure BioPlastics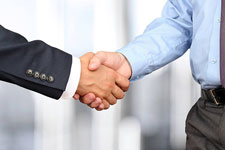 Dutch energy firm Vitol has reached a strategic partnership with Danish company WPU, which recycles waste plastics to produce plastic oil. Vitol will offtake and sell recycled plastic oil produced at WPU's new pyrolysis plant in Fareviere, Odsherede, north of Copenhagen, which is expected to start production in early 2023, with two other plants due in the third quarter of 2023 When put into operation, the combined production capacity of these plants will be 160,000 tonnes/year of waste plastics.
Plastics can be mechanically recycled up to 6-7 times. At this point, the cornerstones in the plastic are so damaged that they need to be incinerated or landfilled. However, through pyrolysis, WPU can now convert obsolete plastics into new products. The transition from waste to sustainable energy is based on a technology called pyrolysis, which processes plastics at high temperatures. Plastic oil can be used to produce new plastic products, or as recycled carbon fuel.
Chris Bake, Head of Vitol Initiative, said: "The EU generates more than 17 million tonnes of plastic waste each year, and recycling plastic locally can minimise transport emissions and support European chemical companies. We intend to be an integral part of Europe's circular economy, It is a pleasure to take this important step with WPU."
Nils Stilender, Chairman of the WPU Board of Directors, said: "The strategic partnership with Vitol enables WPU to continue a strong future pipeline. Vitol has a deep understanding of the global energy market and sustainable fuels and is fully capable Support our further development and expansion."
In other news, CBD Global Sciences says that it has executed a binding letter of intent with Pure Vision Technology LLC for the acquisition of 100% of US-based Pure BioPlastics Inc.
With the acquisition of Pure BioPlastics, CBD will create a bio-based technologies division, run by Ed Lehrburger, who is a PBP founder and a principal of PBP's parent company, PureVision Technology. This new division will continue advancing solutions to the global environmental issues dealing with plastics.
Pure BioPlastics Inc. was initially established to scale up the CCR technology, to supply bio-based solutions to the destructive global dependence on oil-based plastics with a 100% bio-based pathway to produce plastics. After over 100 years of a petroleum-dominated economy and society, the PBP bio-based technologies are ready to be scaled up to transform readily available non-food biomass into bioplastic products. PBP has demonstrated a paradigm-shifting suite of technologies.
The principal breakthrough is the organisation's patented continuous countercurrent reactor (CCR) technology, where biomass is rapidly converted into pulp, lignin, and sugars. These three raw materials are the starting materials to manufacture reusable, recyclable, and biodegradable plastics.
Different than today's current generation of bio-based plastics derived from GMO corn starch and other food-based sugars, CCR-derived bioplastics are created from non-food biomass such as hemp and corn stalks, switchgrass, and wheat straw. The CCR technology is feedstock agnostic, able to process diverse biomass feedstocks into sugars and lignin to produce bioplastic intermediates. Unlike mixing hemp fibres or hemp resins into petroleum-based or recycled plastics; the end product of the PBP technologies is 100% bio-based plastic.
The patented CCR technology has been proven at the pilot plant with a 0.5-tonne/day (output) CCR. The Company plans to finance the scale-up of the processing capability from 0.5 to 8-tonnes/day within 16-24 months. Ultimately, CBD will develop a 60-tonne CCR-based biorefinery, with expansion capabilities to launch the bio-based plastics manufacturing division.
Because the bio-based plastic created by the PBP technology is 100% from plant material, the composition of the principal CCR product can be manipulated to control the timeline of the plastic degradation that would support a wide variety of "Designer Biodegradable Products" including straws, lids and plastic parts of automobiles and aircraft.
(PRA)
---
Subscribe to Get the Latest Updates from PRA Please click here
©2022 Plastics and Rubber Asia. All rights reserved.

©2022 Plastics and Rubber Asia. All rights reserved.
Home
Terms & Conditions
Privacy Policy
Webmail
Site Map
About Us
SOCIAL MEDIA