M&As: Minnesota Rubber and Plastics acquires Primasil Silicones; 8 Rivers secures US$100 mn investment from SK Group for Asian jv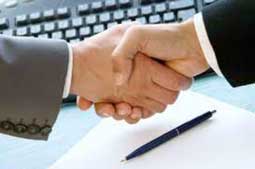 Minnesota Rubber and Plastics (MRP), a provider of highly engineered elastomer and thermoplastic solutions for the medical, water and specialty industrial end markets, has acquired Primasil Silicones, a UK-based custom silicone rubber compounder, mixer and manufacturer specialising in the medical, HVAC and specialty industrial end markets.
Jay Ward, CEO of Minnesota Rubber and Plastics, said "We have a long history of successfully serving our customers in Europe, and the addition of a highly technical production presence in the UK and Czech Republic will allow us to take our local capabilities to the next level."
Primasil offers a wide range of custom materials, including platinum-cured silicone, conductive silicone, flourosilicone, high- and low-temperature silicone, low smoke and toxicity silicone and black rubber. Primasil's proprietary silicone expertise will contribute to MRP's materials science-driven Innovation Centre, launching Spring 2022. Furthermore, Primasil's high precision manufacturing capabilities include cleanroom moulding, extrusion and assembly as well as mixing, injection moulded and proprietary gum silicone and liquid silicone rubber (LSR) products.
The addition of Primasil's capabilities will complement MRP's existing offerings, which include highly engineered elastomer and thermoplastic solutions for the medical device, water, food and beverage, infrastructure and other essential industries globally. MRP built its strong reputation over its more than 75-year history for designing, developing, manufacturing and assembling products for harsh environments, tight tolerances and technically demanding applications, including multi-material solutions and custom material formulations.
"The Primasil team is extremely excited about this opportunity. We look forward to working alongside our new colleagues at Minnesota Rubber and Plastics to continue serving our valued customers – in Europe and around the globe – with innovative technologies, great talent and more options than ever before," said Steve Wheeler, Managing Director of Primasil. "We're not just acquiring great products and capabilities to complement our current offerings; we're adding a world-class team. We plan to extend ownership to all of the new colleagues we welcome onboard from Primasil," added Ward.
Primasil was founded in 1978 to meet growing needs for silicone rubber. Today, Primasil continues to supply silicone products and materials all over the world to a variety of industries, including aerospace, automotive, electronics, medical and pharmaceutical and rail and mass transit.
Meanwhile in other news, 8 Rivers Capital, a US-based firm that offers net-zero solutions for decarbonisation, says it has raised US$100 million from South Korea's SK Group, along with the launch of a joint venture with the investor to deploy zero-emissions projects in Asia.
This investment establishes 8 Rivers as the premier Net Zero solutions company globally for industrial decarbonisation, offering innovative solutions that are deployment-ready today and will help drive global decarbonisation through 2050. This represents one of the largest single private investments in a carbon capture solutions provider to date.
SK's investment will enable 8 Rivers to expand its team and will accelerate the deployment of 8 Rivers' clean technologies at the pace and scale that customers and governments are now demanding globally. As a leading South Korean industrial and high-tech conglomerate, SK's technological and engineering capabilities will serve as a force-multiplier for 8 Rivers, while SK will leverage the partnership to deploy clean projects for its domestic and foreign operations.
The 8 Rivers-SK Asia Joint Venture will combine 8 Rivers' technology with SK's regional footprint to deploy clean hydrogen and zero-emissions power projects across major energy centres in the Asia-Pacific region ­— a region that currently emits more carbon each year than the rest of the world combined, and which is central to the world's economy and Net Zero goals.
"Decarbonising the global economy is both a multi-trillion-dollar business opportunity and, more importantly, an environmental and social necessity," said 8 Rivers CEO Cam Hosie. "I can imagine no better partner than the SK Group to accelerate gigaton-scale deployment of 8 Rivers' clean, net-zero technologies, helping drive economic and social development globally."
8 Rivers is a developer of decarbonisation technologies which span hydrogen, power, direct air capture, and biomass carbon removal, including invention of the 8RH2 clean hydrogen technology and the paradigm-changing Allam-Fetvedt Cycle power generation system. 8 Rivers is developing marquee zero-emissions projects in the UK and the US, with a strong pipeline of global prospects.
"SK looks forward to accelerating the deployment of 8 Rivers' technologies across the global energy market by combining SK's domestic and foreign energy infrastructure, business capabilities, and 8 Rivers' world-class portfolio of clean technologies and projects," said Young Wook Lee, President, of SK Inc. Materials, "and the launch of our Asian joint venture with 8 Rivers is a key initiative that cements SK's position as an energy transition leader in the region."
Also, Lee added that "SK is actively investing in eco-friendly business to achieve a 'Zero Carbon Footprint,' and SK is looking forward in order to reduce 200 million tonnes of CO2 through 2030. This deal with 8 Rivers is also aligned with SK's goal for SK to be the leader in accomplishing Net Zero and to also lead the global carbon reduction business with 8 Rivers and their innovative carbon capture technology"
SK Group, the second largest conglomerate in South Korea with its largest businesses primarily involved in energy industries, is committed to build sustainable clean energy value chains in Korean and Asian markets. As such, SK Group is a highly attractive strategic capital investor and partner for 8 Rivers' clean technology portfolio.
In order to accomplish Net Zero by 2050, production of renewable energy and green hydrogen is inevitable, and needs to form part of a comprehensive 'all-of-the-above' approach with a broad suite of technologies that account for investment efficiency, space for installment, and supply stability, in order to make global decarbonisation a reality.
In reflecting on the importance of the SK partnership, Bill Brown, co-founder/Executive Chairman of 8 Rivers Capital, noted that: "Partnerships are precious. At the simplest level, they are about compatibility of execution, but more importantly, they are about the compatibility of vision. Of all the potential investors that approached 8 Rivers over the last 15 years, SK was the first that fully shared our vision of a whole ESG system. To get to Net Zero, McKinsey has estimated the world needs to spend US$25 billion per day for 30 years. No single company today is suited for that scale. SK and 8 Rivers know and understand that we need a new business model that does not trace its existence to any single company today. Instead, that model will be an amalgamation across silos—much like Amazon. Since the expansion of decarbonisation technologies including carbon capture is imminent, both 8 Rivers and SK are focusing on the energy system and on the customers, and not on just one technology. That combination is what will allow our two firms to create the premier global net-zero company that will lead the world's clean technology future."
(PRA)
---
Subscribe to Get the Latest Updates from PRA Please click here
©2022 Plastics and Rubber Asia. All rights reserved.

©2022 Plastics and Rubber Asia. All rights reserved.
Home
Terms & Conditions
Privacy Policy
Webmail
Site Map
About Us
SOCIAL MEDIA