M&As: Compound maker acquires Exxelor polymers from Esso in Germany; Arkema wraps up acquisition of Ashland's performance adhesives business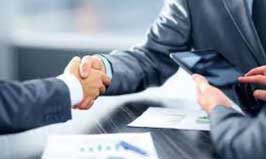 Compound maker The Compound Company has acquired the production site, product portfolio and customer base for Exxelor polymer resins from Esso Deutschland GmbH, ExxonMobil in Cologne, Germany. The acquisition will increase the global production capacity of The Compound Company to about 70 kilotonnes/year and significantly expand the group's reach into new markets.
"We are very excited to welcome the Exxelor manufacturing force and portfolio in our organisation," says Frans Haafkens, major shareholder of The Compounding Company. "The acquisition adds a new sizeable jewel to our crown and ideally complements our established offering of Yparex extrudable adhesives and EcoForte compound families. It provides great synergies to further grow our customer base, with new opportunities in several dynamic application areas such as e.g. e-mobility."
Exxelor polymer resins are chemically modified polyolefin and elastomers based resins used to enhance the performance of engineering thermoplastics and other polymers. As impact modifiers they improve the toughness of compounds. As compatibilisers, coupling agents and adhesion promoters, they increase the bonding strength of non-polar polymers with polyolefins, fillers and reinforcements as well as metals, thermoset rubbers and most polar substrates, including glass.
"While Exxelor has traditionally been targeting different application areas than Yparex or EcoForte, it will benefit from the sales support by our experienced commercial team," adds Wouter van den Berg, Commercial Director for The Compound Company. "Our strategy is to use the addition of these performance resins as leverage for expanding into a wider range of markets. The production site and the brand will be maintained, and the integration of Exxelor in our business will be as smooth as possible, without any major changes towards customers."
Meanwhile in other news, French speciality chemicals firm Arkema has finalised the acquisition of Ashland's Performance Adhesives business, which supplies high performance adhesives in the US and is a wholly-owned subsidiary of Ashland Global Holdings. This operation marks a major step in Arkema's strengthening of its Adhesive Solutions segment, and fully aligns with the group's strategy to become a pure Specialty Materials player by 2024.
With its wide range of key technologies and well-known brands, Ashland Performance Adhesives is a major player in pressure-sensitive adhesives, in particular in decorative, protection, and signage films for automotive and buildings. It also holds leading positions in structural adhesives, and offers an extensive range of adhesives for flexible packaging.
This activity, which employs approximately 330 people and operates 6 production plants, mainly in North America, generated estimated sales of around US$360 million in 2021 and an EBITDA margin above 25%. It offers commercial, technological and geographic complementarities with Bostik, allowing it to expand its solutions offering and position itself as a major player in high performance industrial adhesives.
This operation is based on a US$1,650 million enterprise value, i.e. 8.7x the 2026 EBITDA after taking into account the expected growth in the coming years and the synergies evaluated at 12.5% of sales. A key milestone in its strong long-term growth ambition, this acquisition now allows Bostik to aim for an EBITDA margin above 17% by 2024.
(PRA)
---
Subscribe to Get the Latest Updates from PRA Please click here
©2022 Plastics and Rubber Asia. All rights reserved.

©2022 Plastics and Rubber Asia. All rights reserved.
Home
Terms & Conditions
Privacy Policy
Webmail
Site Map
About Us
SOCIAL MEDIA