M&As: Arkema expands adhesives portfolio with PMP in China; Mitsubishi Chemical sells Lucite Japan to Midorikawa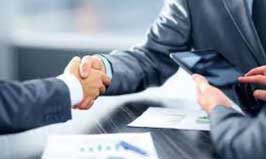 Chemical firm Arkema is expanding its offer of engineering adhesives with the planned acquisition of Shanghai Zhiguan Polymer Materials (PMP), specialised in in reactive hot-melt polyurethane (HMPUR) adhesives for the consumer electronics market. It generates over EUR1 million in annual sales. These adhesives are mainly dedicated to the consumer electronics market and are used in the bonding of mobile phones, tablets, laptops and connected objects.
This project is in line with Arkema-owned adhesives firm Bostik's strategy to build a strong position in the attractive engineering adhesives market and to accelerate its development in the fast-growing electronics market, especially in Asia.
Thanks to its expertise in formulating innovative solutions and its recognised know-how in processes and R&D, PMP has developed solid positions in the very demanding and high-added-value consumer electronics market. With this acquisition, Bostik will strengthen its portfolio of technologies in engineering adhesives, where the group already has a robust know-how in cyanoacrylate, MMA and UV technologies, developed notably through the acquisitions of Afinitica, Nitta and AEC Polymers.
Thanks to strong technological and commercial complementarities, this bolt-on acquisition offers many development synergies, and will contribute to substantially accelerating Bostik's expansion in the fast-growing consumer electronics market in Asia, says Arkema.
This operation is scheduled to close in Q1 2022.
Meanwhile in other news, Mitsubishi Chemical Corporation (MCC) has decided to transfer all MCC group's shares of Lucite International Japan to Tokyo-based Midorikawa Chemical Industry.
Lucite Japan was established as an acrylic composite material production and sales base in Japan for Imperial Chemical Industries of the UK.
Since 1993, the company has been operating in Namegata City, Ibaraki Prefecture, responding to domestic demand for acrylic composite material, which is used in applications such as bathtubs, kitchens, and wash basins.
Since MCC's acquisition of Lucite International Group Limited, Lucite Japan has been operating as a group company of MCC. However, MCC has now made the decision to transfer all its shares in Lucite Japan to Midorikawa Chemical as part of portfolio reforms based on Mitsubishi Chemical Holdings Group's management policy.
The date of the transfer is scheduled to be April 1 of this year.
(PRA)
---
Subscribe to Get the Latest Updates from PRA Please click here
©2022 Plastics and Rubber Asia. All rights reserved.

©2022 Plastics and Rubber Asia. All rights reserved.
Home
Terms & Conditions
Privacy Policy
Webmail
Site Map
About Us
SOCIAL MEDIA