Plants: Repsol to build Spain's first PU foam recycling plant; SI Group to increase tackifier capacity in France

Materials firm Repsol will build at its Puertollano industrial complex, Spain's first plant for chemical recycling of PU foam, the main component of mattresses, sofas, and vehicle seats, among other uses. At the end of its useful life, PU foam is one of the most difficult plastics to process.
The new recycling facility is expected to be completed by the end of 2022 and will entail an investment of approximately EUR12 million. Once operational, the plant will be capable of processing around 2,000 tonnes/year of PU foam, the equivalent of 380 linear km of mattresses placed side by side.
Repsol plans on using this circular economy project to produce circular polyols from recycled PU foam. Polyols are one of the raw materials used to manufacture PU foam, thus perfectly closing these essential products' recycling circle and sustainability. Integrating this new recycling plant into the Puertollano petrochemical complex will ensure the quality of this circular product by allowing the maximiSation of synergies with the facility's standard processes.
This investment marks yet another step forward in the company's steadfast commitment to the transformation of its industrial area. It involves turning production centres into multi-energy hubs capable of generating products with a low, zero, or even negative carbon footprint. Repsol has already announced investments totalling EUR700 million in decarbonisation and circular economy projects to be carried out through 2025 at the Puertollano Industrial Complex alone. This helps ensure a competitive future for the industrial facility.
Repsol adds that it has adopted the circular economy as a tool for using resources more efficiently, thus, enabling the company to reduce CO2 emissions. In December 2019, Repsol became the first company in its sector to announce it was reorienting its strategy to reach carbon neutrality by 2050. Its circular economy strategy dates back to 2016. Today, it includes over 200 initiatives applied throughout the value chain, from obtaining raw materials to marketing of products and services. All industrial complexes are being adapted to use waste from a variety of sources as raw materials in new products, with the aim of using a total of 2 million tonnes of waste by 2030.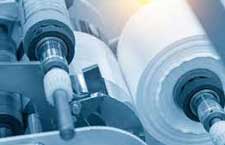 In other news, performance additives firm SI Group is doubling tackifier resin capacity at its Bethune, France, manufacturing site. The expansion will propel the site to become a regional hub for tackifier and reinforcing resin production and technology.
The investment, slated for completion later this year, addresses an increasing demand for Novolac tackifiers in one of our core regions.
"We have taken the decision to further grow capacity as another step forward in reinventing our business model," stated Robert Kaiser, Vice President, Rubber & Adhesives Solutions at SI Group, adding "This expansion will not only benefit the region's supply, but will provide superior solutions at the highest reliability of supply to all our customers globally."
SI Group has a long history of manufacturing tackifier resins used to enhance the performance and durability of tyres. In addition to tackifier resins, the company also has a robust portfolio of antidegradants, bonding, curing, and reinforcing resins, manufactured globally. This expansion follows the company's announcement in September 2020 to also expand resin capacity in Nanjing, China.
(PRA)
---
Subscribe to Get the Latest Updates from PRA Please click here
©2021 Plastics and Rubber Asia. All rights reserved.

©2020 Plastics and Rubber Asia. All rights reserved.
Home
Terms & Conditions
Privacy Policy
Webmail
Site Map
About Us
SOCIAL MEDIA